OLEANDERS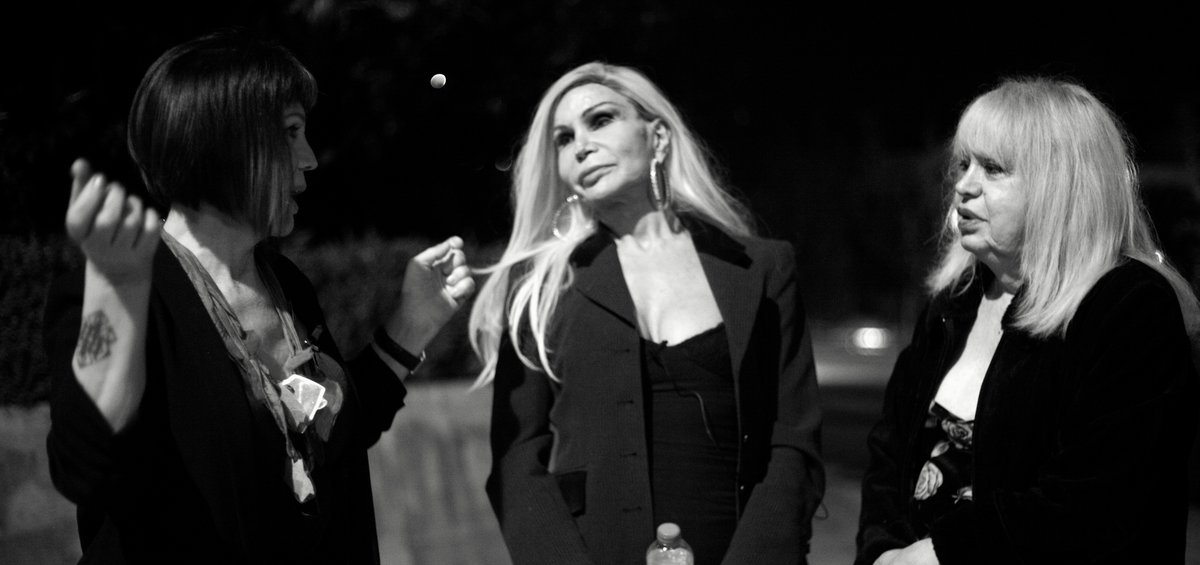 GREECE | 2021 | COLOR | DCP | 67' | GREEK
Paola, Betty and Eva are three trans women in their 60s who have known each other for more than forty years. All three of them started making their living early in their youth as sex workers in Athens, Greece. In "The Oleanders" Betty Vakalidou, Eva Koumarianou and Paola Revenioti revisit all the different places in the city where they used to work, socialize, get harassed or arrested by the cops, fight for their rights, have fun and find love. The unapologetic, humorous, and empowering discussion of Eva, Betty and Paola is a history of Athens as well as a history of sexualities of the Mediterranean region and beyond.
DIRECTOR: Paola Revenioti
SCREENWRITER: Paola Revenioti
DoP: Elpiniki Voutsa Rentzepopoulou, Vangelis Tsakas, Giorgos Gonos
MUSIC: Opera di Bestia
EDITOR: Christina Lagouri
FEATURING: Betty Bakalidou, Eua Koumarianou, Paola Revenioti
PAOLA REVENIOTI
Paola Revenioti is a documentarian, publisher, and trans* sex worker based in Athens, Greece. She is a leading figure in greek LGBTIQ+ movement. Her films deal with historical, social, and political topics, often from the so-called margins of society. She works together with the team "Paola Team Documentaries".
FILMOGRAPHY
2021 The Oleanders
2017 Welcome
2016 Strange Where it Finds the Courage to Blossom
2016 Paola's interview to Dinos Christianopoulos
2015 Kaliarnta