Consequences
A young offender has to adjust to the harsh hierarchy of a reform school by gaining favour with the bully leader of a gang, who drags him into a barrage of sex, drugs and other illegal activities. He is at risk of losing his moral integrity as well as exposing his secret. A game of power and masculinity which goes to extremes in an impressively compelling debut from Slovenia.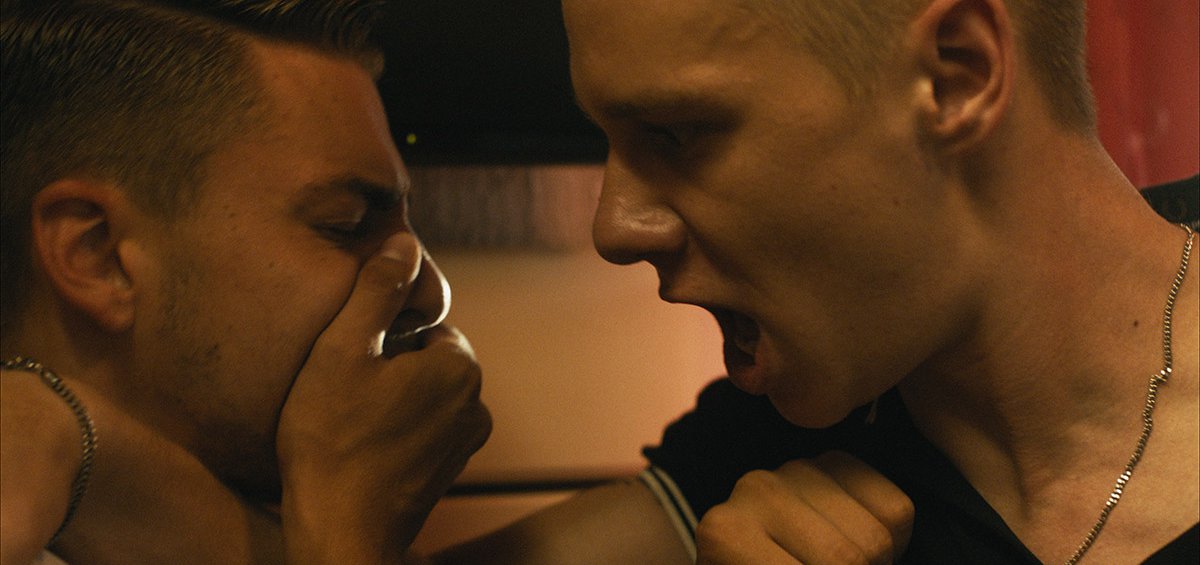 SLOVENIA, AUSTRIA | 2018 | COLOR | DCP | 95' | SLOVENIAN
After beating a girl his age, a teenager ends up in a juvenile detention center. As he tries to find his place in the inmates' hierarchy, his transgressive behavior culminates marginalizing him, while an illusive sense of freedom makes him indifferent to the impact of his actions. The disastrous consequences, however, are just around the corner.
Darko Štante takes advantage of his experience as teacher in correctional institutions for adults, talks about the fear of becoming an adult, indirectly aiming to show the modern Slavic mentality. Moreover, the essence of the film is in the characters' dynamics, the violent outbursts and the easy girls, that compose a shocking study on the male sex, one we haven't seen in a while. Th.K.
DIRECTOR: Darko Štante
SCREENWRITER: Darko Štante
DoP: Rok Kajzer Nagode
EDITOR: Sara Gjergek
PRINCIPAL CAST: Matej Zemljic, Timon Šturbej, Gašper Markun, RosanaHribar, Blaž Setnikar, Lovro Zafred, Lea Cok
DARKO ŠTANTE
Darko Štante was born in Ljubljana, Slovenia. He is currently pursuing a master's degree in film directing at the Ljubljana Academy of Theatre, Radio, Film and Television. His work includes the shorts Intimacy and They. Consequences is his debut feature

FILMOGRAPHY
2018 Consequences