Summer Survivors
A young psychologist, two patients from a psychiatric clinic and a nurse become fellow passengers of an unusual road trip during which they face bitter truths of life with humour and humanity in this loving directorial debut fresh out of the Toronto film festival.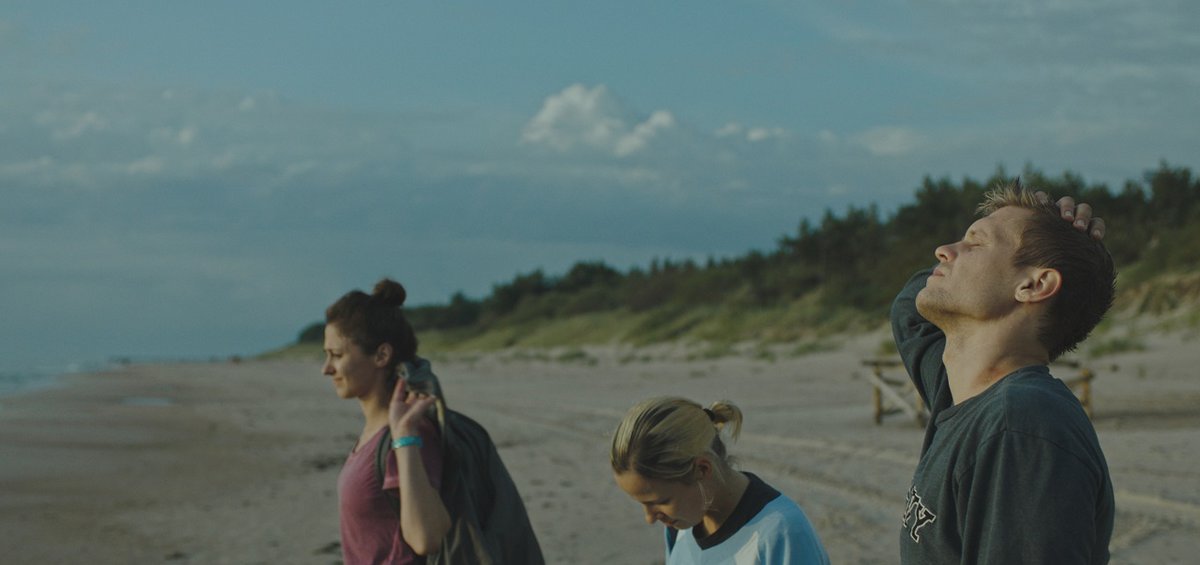 LITHUANIA | 2018 | COLOR | DCP | 91' | LITHUANIAN

Young psychologist Indre starts working in a psychiatric clinic. Soon she is assigned to take two patients to a seaside psychiatric unit. However, unexpected events occur, as the borders among the companions start collapsing and they find themselves getting closer to their wounds.
Marija Kavtaradze's first feature film is a road-movie which tackles in a straightforward and imaginative manner issues concerning mental illness, trauma and the doctor-patient relativity. As this unconventional road-trip unfolds, the 27-year-old Lithuanian director builds her characters meticulously, leading them to the bitter truths of life with a touch of subtle humour. N.S.
DIRECTOR: Marija Kavtaradze
SCREENWRITER: Marija Kavtaradze
DoP: Laurynas Bareisa
MUSIC: Domas Strupinskas
EDITOR: Domas Petronis
PRINCIPAL CAST: Indre Patkauskaite, Gelmine Glemzaite, Paulius Markevicius
MARIJA KAVTARADZE
Director and scriptwriter, graduate of the Lithuanian Academy of Music and Theatre, Film Directing studies. Her short I'm Twenty Something won best student film at Lithuanian Film Academy Awards 2015. She is considered to be one of the most talented upcoming filmmakers in Lithuania.

FILMOGRAPHY
2018 Summer Survivors