Thunder Road
Affected by his mother's recent death an emotionally fragile police officer comes up with tragicomic, and potentially ineffective, ways to cope and get his private life in order. Based on his award-winning short film and one of Bruce Springsteen's most beloved songs, newcomer Jim Cummings delivered this year's indie triumph and won the SXSW Grand Jury Award.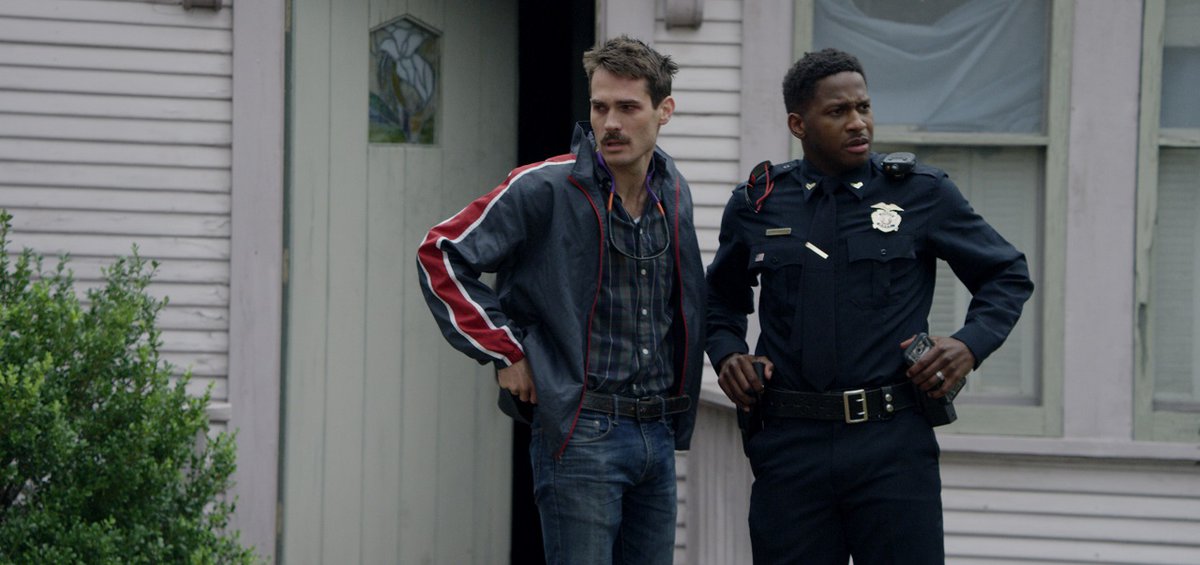 USA | 2018 | COLOR | DCP | 92' | ENGLISH

Affected by the death of his mother, a young policeman can't deal with the chaos that emerges in his personal life. Thanks to its creator's overwhelming talent, «Thunder Road» reaches behind the universal tragicomedy of a predetermined life. The main character is purposely a law enforcement man and his existence is about to derail as his faith in certain values leads him to a constant struggle to do the right thing against the letter of the law.
«Thunder Road» is not a crime film, where everything is black and white - quite the contrary. Cummings observes the impenetrable grey that falls upon the young policeman's blurry reason and based on his own (remarkable) same-titled short film creates great characters, which he renders with directing precision, providing us with an extremely promising film, the independent triumph of the year. Th.K.
DIRECTOR: Jim Cummings
SCREENWRITER: Jim Cummings
DoP: Lowell A. Meyer
MUSIC: Jim and Danny, Bruce Springsteen
EDITOR: Brian Vannucci
PRINCIPAL CAST: Kendal Farr, Jim Cummings, Nican Robinson, Jocelyn DeBoer, Macon Blair, Bill Wise, Jordan Fox, Chelsea Edmundson

JIM CUMMINGS
Jim Cummings is an L.A. based writer/director/producer/actor. He made Filmmaker Magazine's 25 New Faces of Independent Film in 2012. The short film Thunder Road won the Grand Jury Prize at the Sundance Film Festival in 2016 while Thunder Road won the Grand Jury Prize at SXSW in 2018.

FILMOGRAPHY
2018 Thunder Road
2010 No Floodwall Here