Hard Paint
A young man who makes his living by granting cyber sex shows falls in love with a competitor who mimics him. The queer film of the year with the most awards is an uncompromisingly romantic and daring exploration of passion in the digital age which the directors portray without false prudence but full of disarming honesty.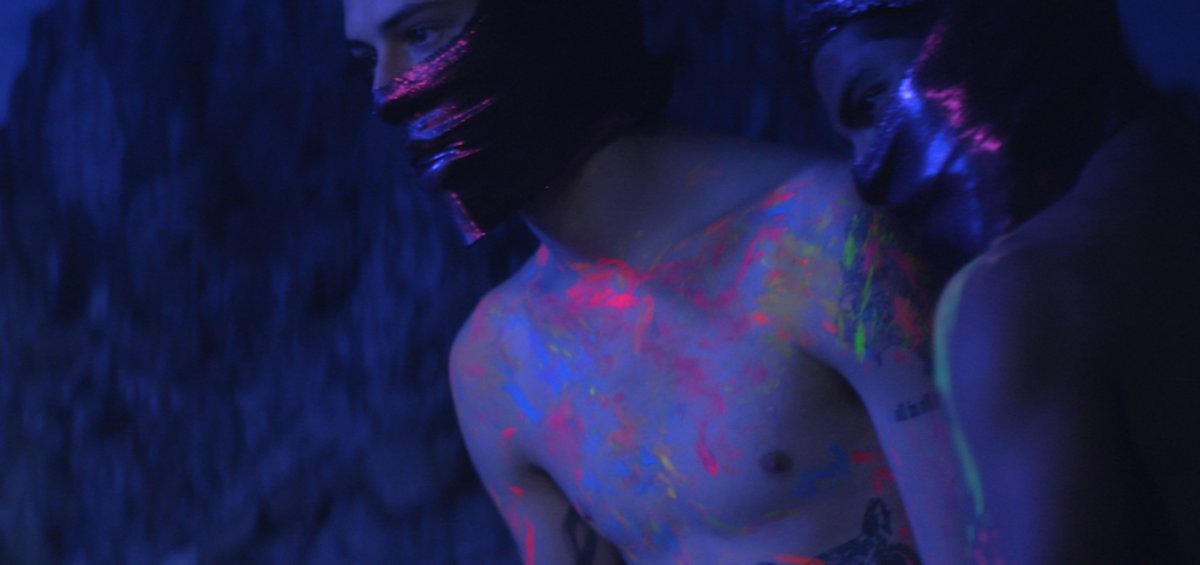 BRAZIL | 2018 | COLOR | DCP | 118' | PORTUGUESE
In Porto Alegre, Brazil, Pedro is leading a double life - an antisocial young man by day and webcam sex performer by night, who, among other things, smears neon paints on his naked body. When he comes across another young performer who performs exactly the same show, the initial rivalry between the two boys will turn into an unconventional love affair.
The two directors of «Tinta Bruta» show admirable maturity in just their second film, a harsh coming-of-age story but also one of a highly charged romance and a fragile hero's journey to self-awareness – the journey of a man who seeks communication, understanding and a bit of relief in a cruel world. Two awards at the latest Berlin Film Festival and five more festival accolades for the queer film of the year. L.K.
DIRECTOR: Filipe Matzembacher, Marcio Reolon
SCREENWRITER: Filipe Matzembacher, Marcio Reolon
DoP: Glauco Firpo
MUSIC: Felipe Puperi
EDITOR: Germano de Oliveira
PRINCIPAL CAST: Shico Menegat, Bruno Fernandes, Guega Peixoto, Sandra Dani, Frederico Vasques, Denis Gosh, Camila Falcão

FILIPE MATZEMBACHER & MARCIO REOLON
Director Matzembacher, 30, and actor/producer Reolon, 34, met while attending Film School at PUCRS, and since then they are working together. Both of them teach and act as programmers for two film festivals. In 2015, Filipe and Marcio released their first feature film Beira-Mar, which premiered at the Berlinale.

FILMOGRAPHY (SHARED)
2018 Hard Paint
2015 Seashore