The Seen and the Unseen
Every day 10-year old Tantri loses herself in an imaginary world, the only place she can be with her twin brother. This cinematic poem from Indonesia is one of the most beautiful testaments to childhood as it depicts a young girl's journey through sadness, rage and finally acceptance of loss. Nominated in the Generation section of the Berlin Film Festival.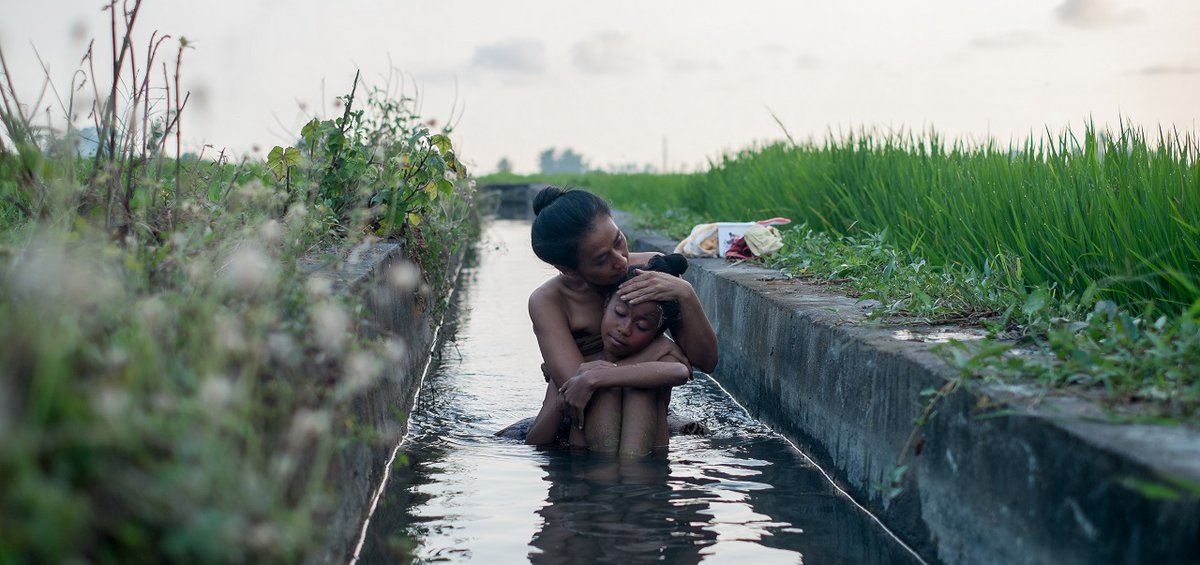 INDONESIA, NETHERLANDS, AUSTRALIA, QATAR | 2017 | COLOR | DCP | 86' | INDONESIAN
Right out of Apichatpong Weerasethakul's mystagogic universe, Andini's second feature follows ten-year-old Tantri's painful journey to the acceptance of her twin brother's imminent loss, who is bedridden in a hospital in the provinces of Indonesia. When night falls,Tantri sinks into a dream world made of fragments of reality, only to find her brother healthy and willing to accompany her in games, songs and traditional ritual dances.
Lyrical, plain and uniquely moving, «Seen and Unseen» is inspired by Balinese culture and employs both realism and fantasy to depict what happens in the subconscious of a little girl who tries to hinder the inevitable. Κ.Τh.
DIRECTOR: Kamila Andini
SCREENWRITER: Kamila Andini
DoP: Anggi Frisca
MUSIC: Yasuhiro Morinaga
EDITOR: Dinda Amanda, Dwi Agus
PRINCIPAL CAST: Ni Kadek Thaly Titi Kasih, Ida Bagus, Putu Radithya Mahijasena, Ayu Laksmi, I Ketut Rina, Happy Salma
KAMILA ANDINI
Born in Jakarta in 1986, Andini studied sociology and media arts in Melbourne. Her films focus on socio-cultural, gender equality and environmental issues. Her directing debut The Mirror Never Lies screened in the 2012 Berlinale Generation. This is her second feature film.
FILMOGRAPHY
2018 The Seen and the Unseen
2011 The Mirror Never Lies