Volcano
When the car of a group of OSCE officers breaks down in the middle of the Ukrainian steppe, the youngest member of the team becomes trapped in a hostile world from which he may never escape. Something between a Kafkaesque nightmare and a surrealist study of manners, between a dream and reality the hunt for a forgotten happiness is portrayed.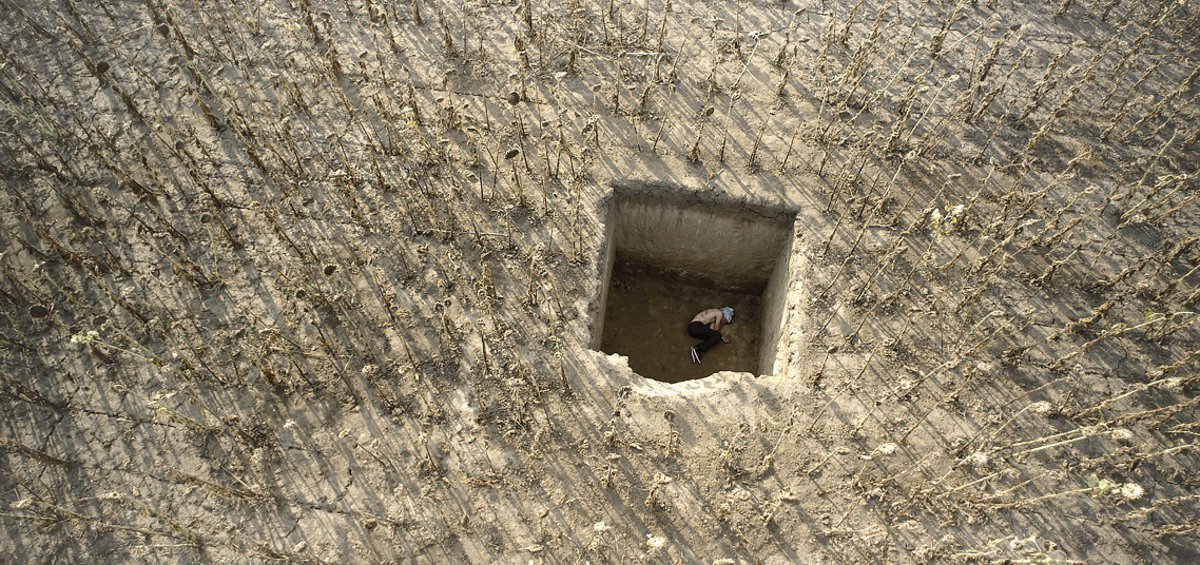 UKRAINE, GERMANY, MONACO | 2018 | COLOR | DCP | 106' | UKRAINIAN, ENGLISH
Roman Bondarchuk's fiction debut is an idiosyncratic comedy about the Ukrainian issue, a bittersweet narrative that combines surrealism with the nightmare of a people that keeps looking for peace. Ukrainian mainland and its people, surrendered to introversion, struggle to save whatever is left of their nation. An internationalist, who will be swallowed by the steppe, is the ideal observer of all this.
At this critical crossroad for his country, Bondarchuk sees a volcano ready to erupt and delivers a meaningful comment on the turbulent situation in the region, framing it with eccentric screenwriting ideas and surreal shots .Its intro is the most valuable exhibit at this years AIFF. Th. K.
DIRECTOR: Roman Bondarchuk
SCREENWRITER: Alla Tyutyunnik, Roman Bondarchuk, Darya Averchenko
DoP: Vadim Ilkov
MUSIC: Anton Baibakov
EDITOR: Mykola Bazarkin, Heike Parplies
PRINCIPAL CAST: Serhiy Stepansky, Viktor Zhdanov, Khrystyna Deilyk
ROMAN BONDARCHUK
Writer/director/cinematographer/editor, graduate of the Karpenko-Kary Theater, Film and Television University. He has made a number of shorts, documentaries and music videos that have received awards at Ukrainian and international festivals.

FILMOGRAPHY
2018 Volcano