HEART OF GLASS / HERZ AUS GLAS
A haunting atmosphere, scenes which resemble German expressionist paintings and a combination of fairy tale elements with Gothic horror films add cabalistic notes to this paradoxical chronicle of an ominous prophecy about the end of the world and of the story of an entire village which suffers the weight of a secret which is never revealed. One of Werner Herzog's most enchanting films for which the German director had a cast of 35 actors perform their roles under hypnosis! The film's metaphysical plot is elevated to an allegory of cosmic dimensions.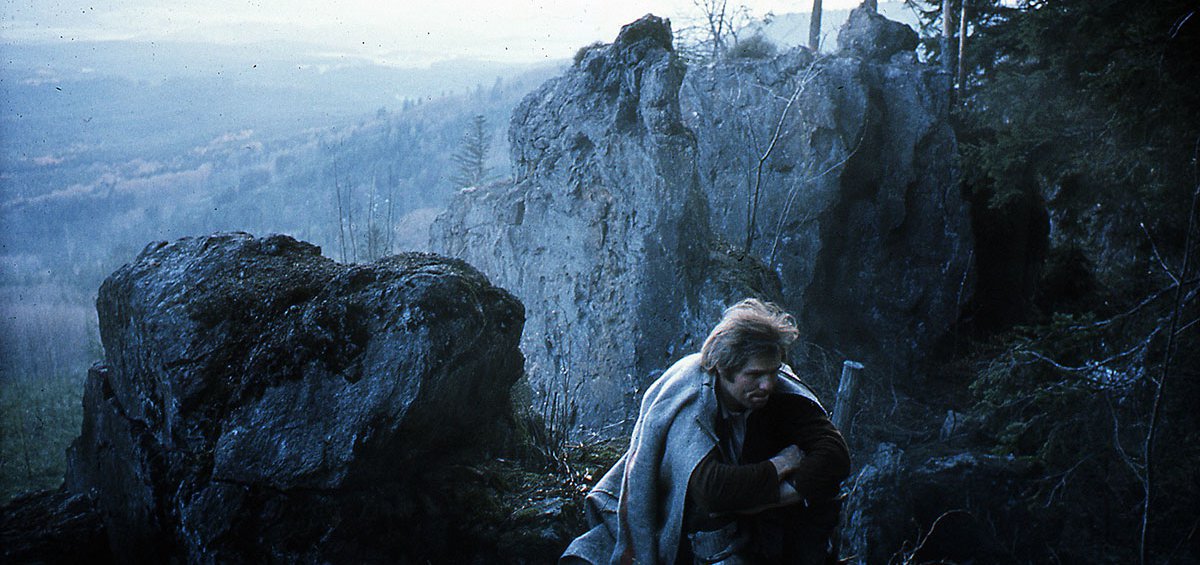 WEST GERMANY | 1976 | COLOR | DCP | 94' | GERMAN
In an 18th century Bavarian village, which relies on a blown glass factory, the master craftsman dies taking the secret of the famous red glass with him. The community is shocked all over, from the unstable aristocracy to the proletarian drunkards. An oracle foretells the slew of troubles time will bring.
Werner Herzog, ruler and mad prophet at once, in an enchanted as well as inaccessible film, monumental in its backstory, as he hypnotized (!) the entire cast to 'perform' under the influence. Starting with the fundamental Romantic principle of isolation in Nature (with a reference – a technical and aesthetic achievement – to the painter Friedrich) Herzog fills his Heart with symbols and myths, painting a gloomy future, present already. I.D.
DIRECTOR: Werner Herzog
SCREENWRITER: Werner Herzog
DoP: Jörg Schmidt-Reitwein
MUSIC: Popol Vuh
EDITOR: Beate Mainka-Jellinghaus
​PRINCIPAL CAST: Josef Bierbichler, Stefan Güttler, Clemens Scheitz, Sonja Skiba
WERNER HERZOG
The most grandiose but also the greatest German director, apart from Lang and Lubitsch. Born in
1942, he studied in the U.S. He has directed 20 films, more than 30 (!) documentaries, television and opera, while he has performed quite a lot as an actor.
FILMOGRAPHY (SELECTED)
2019 Family Romance LLC
2009 The Bad Lieutenant: Port of Call – New Orleans
2006 Rescue Dawn
2001 Invincible
1987 Cobra Verde
1982 Fitzcarraldo
1979 Woyzeck
1979 Nosferatu the Vampyre
1976 Heart of Glass
1974 Every Man for Himself and God Against All
1972 Aguirre, the Wrath of God