THE COLOR OF POMEGRANATES / SAYAT NOVA
Scorsese undertook its restoration with utmost reverence while Antonioni found in it absolute beauty. Parajanov's masterpiece has prevailed as an exotic creature of cinema which speaks its own language. A dialect which translates poetry and tradition into a tableau vivant in order to tell the story of the most original biography ever seen in film. A memorable film and a breakthrough in the contemporary art movement, as it developed through visual arts to cinema, to video clips. This film is a superior, tortured and unique creation similar to its creator.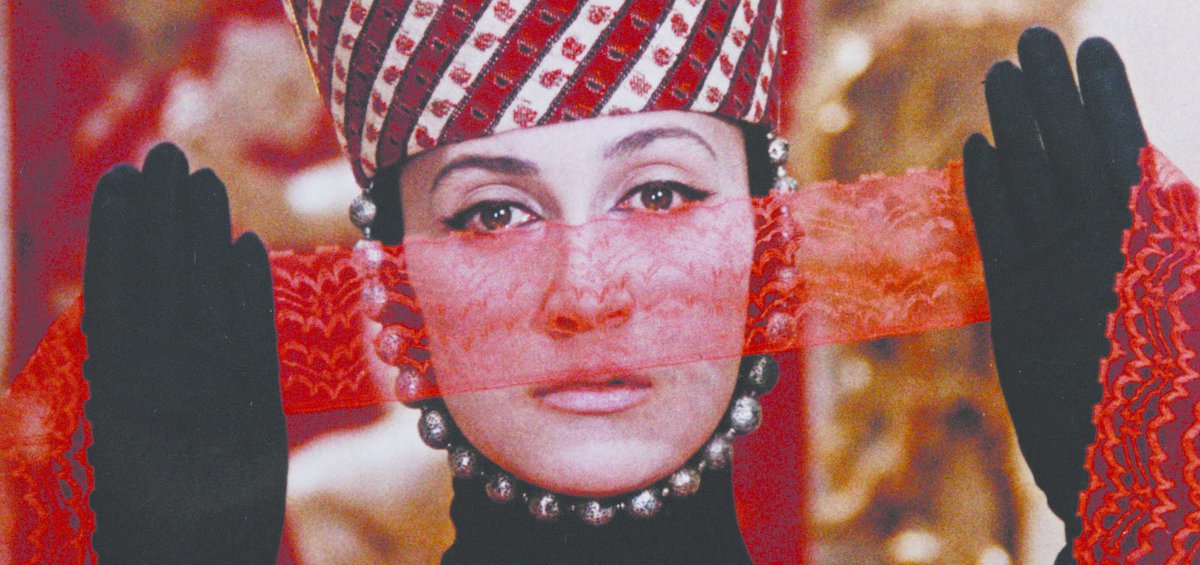 SOVIET UNION | 1969 | COLOR | 78' | DCP | ARMENIAN, AZERBAIJANI, GEORGIAN
Against everything established, but never against the authentic cinematic expression, 'The Color of Pomegranates' is a non-narrative, expressive hurricane proving the uniqueness of cinema potential. The biography of a poet, Aruthin Sayadian, can be attempted only through the way of poetic synecdoche.
So with miscellaneous materials and eternal dualities, 'modernist traditional' and 'christianly paganistic', Parajanov's cinema (steady camera, vibrant frame) touches upon the folklore of Caucasus and presents the suffering and the hope of God. Earthly materials, fabrics, flute and baglamas, rose and sword, fish and bread, books, wind, blood and water, compose an audiovisual experience for an eclectic audience that you absorb like a poem, free, with all your senses. I.D.
DIRECTOR: Sergei Parajanov
SCREENWRITER: Sergei Parajanov
DoP: Suren Shakhbazyan
MUSIC: Tigran Mansuryan
​EDITORS: Sergei Parajanov, Marfa Ponomarenko, Sergei Yutkevich
PRINCIPAL CAST: Sofiko Chiaureli, Melkon Aleksanyan, Vilen Galstyan, Giorgi Gegechkori, Spartak Bagashvili, Medea Djaparidze, Hovhannes Minasyan, Onik Minasyan
SERGEI PARAJANOV (1924-1990)
Originally from Armenia, he was born in Georgia. He studied at the Gerasimov Institute of Cinematography in Moscow. His criticism of the Soviet regime cost him in censorship and incarcerations. Fellini, Tarkovsky, Godard, Antonioni and Scorsese are among his admirers. One of the most prominent directors of all time.
FILMOGRAPHY
1988 Hoary Legends of the Caucasus
1985 The Legend of Suram Fortress
1969 The Color of Pomegranates
1965 Shadows of Forgotten Ancestors
1962 Flower on the Stone
1961 Ukranian Rhapsody
1959 The First Lad
1954 Andriesh
1951 A Moldavian Tale