LAST YEAR AT MARIENBAD / L'ANNÉE DERNIÈRE À MARIENBAD
In a stately hotel, a married woman is ruthlessly pursued by a man trying to convince her to run away with him, claiming they had a passionate love affair in the same place a year ago. A milestone in world cinema, the magnificent riddle by Resnais can be viewed as a Gothic dream, a mind game or a ghost story. Through its haunting geometry and its indomitable imagery the film offers the most unforgettable journey down the entangled paths of memory, the subconscious and the human mind. Winner of the Golden Lion at the Venice Film Festival, an Oscar nomination for Best Screenplay and a massive influence on the cinema of Bergman, Fellini and Rivette.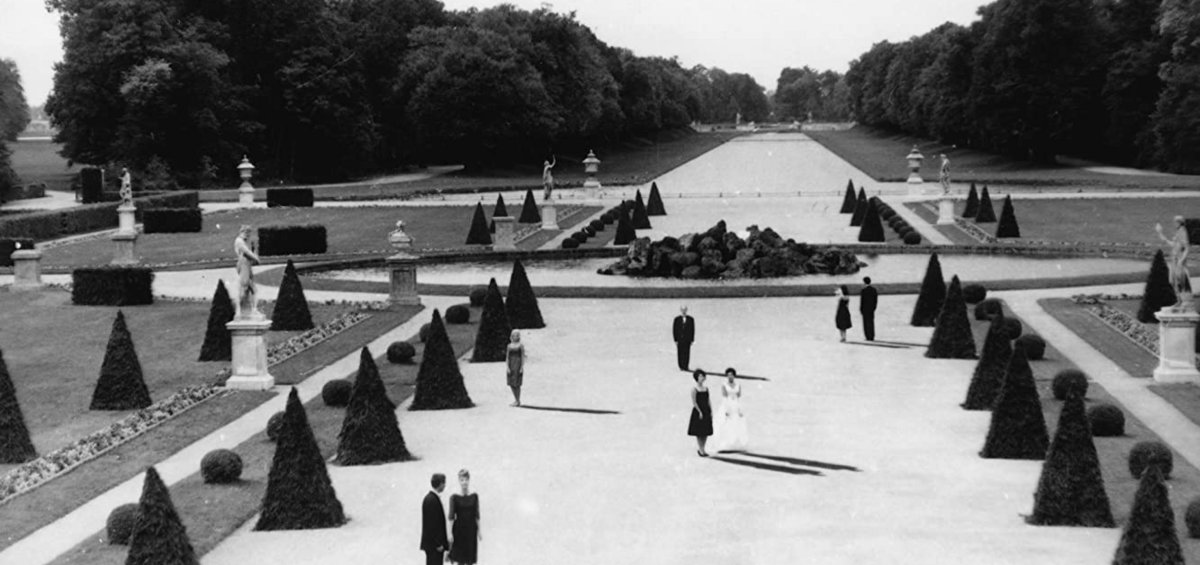 FRANCE, ITALY | 1961 | B&W | 94' | DCP | FRENCH
While the '50s perfected the plastic boundaries of narrative cinema, the '60s would storm in to challenge and multiply the expression potential. Fellini's and Antonioni's modernism and 'americanocentric' radicalism of Nouvelle Vague could not predict (or compete with) the force of 'Last Year at Marienbad'. In a paroxysmal baroque atmosphere, time moves constantly back and forth, the camera moves precisely and the characters enter through spatial and temporal doors thus contributing to a monumental 'anti-plot'.
For the first time cinema invades the mind, represents memory, steals the thread that leads to the labyrinth's exit and takes pride in that here the ghost of consciousness was filmed and the chaos of the subconscious was charted. Golden Lion in Venice Film Festival. I.D.
DIRECTOR: Alain Resnais|
SCREENWRITER: Alain Robbe-Grillet
DoP: Sacha Vierny
MUSIC: Francis Seyrig
EDITORS: Jasmine Chasney, Henri Colpi
​PRINCIPAL CAST: Delphine Seyrig, Giorgio Albertazzi, Sacha Pitoëff
ALAIN RESNAIS (1922-2014)
He studied acting and editing. He dealt in great length with short documentaries, before presenting the legendary film 'Hiroshima Mon Amour'. Initially he was identified with the 'Left Bank' of Marker, Duras, Varda, but gradually he was disassociated from it. A great formalist and an indisputable pioneer of modernism.
FILMOGRAPHY (SELECTED)
2012 You Ain't Seen Nothin' Yet
2006 Private Fears in Public Places
2003 Not on the Lips
1993 Smoking/No Smoking
1986 Mélo
1980 My American Uncle
1977 Providence
1974 Stavinsky...
1968 Je t'Aime, je t'Aime
1966 The War Is Over
1963 Muriel
1961 Last Year at Marienbad
1959 Hiroshima Mon Amour