THE SARAGOSSA MANUSCRIPT / REKOPIS ZNALEZIONY W SARAGOSSIE
During a battle of the Napoleonic wars, on Spanish turf, two soldiers from opposing sides discover a mysterious book through the pages of which a maze of stories unfold somewhere on the spectrum between imagination and reality. A favourite with David Lynch, Martin Scorsese, Francis Ford Coppola and Luis Buñuel, this marvellous adaptation of Jan Potocki's novel impressively unfolds on the screen in an unparallelled pinnacle of direction and elaborate narration. One of the masterpieces of Polish cinema and of the fantasy genre.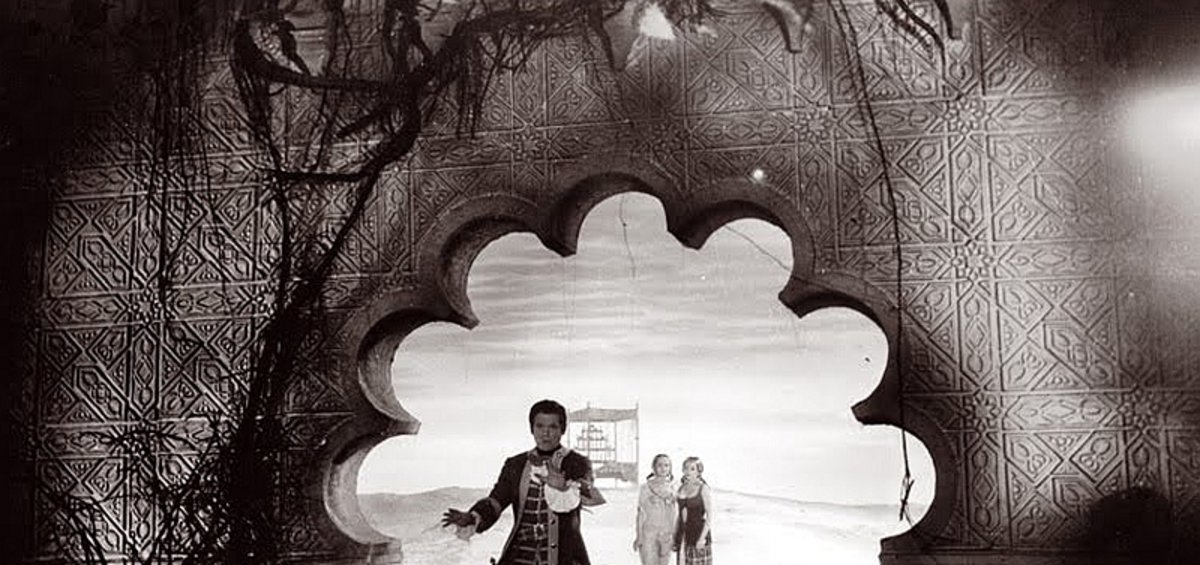 POLAND | 1965 | B&W | DCP | 182' | POLISH
A cinematic phantasmagoria, a film that challenges the audience through its direction, drawing it to its ingenuous game. A monument to the Polish bloom, 'The Saragossa Manuscript' is more than that: a cross-cultural cinematic comet, unique and dazzling, asking for your interest to turn it into excitement.
The first part is a monograph about death (extending from Boulevard theatre to Bergman) while the second part is an incredible cosmological homage to the meaning of narration. Has, Cybulski, Penderecki are brilliantly present, while Scorsese and Coppola paid to have the 'Manuscript' found, restored and redistributed. A handmade, preciousand utterly unique monument to the osmosis of freedom and talent. I.D.
DIRECTOR: Wojciech Has
SCREENWRITER: Tadeusz Kwiatkowski
DoP: Mieczyslaw Jahoda
MUSIC: Krysztof Penderecki
EDITOR: Krystyna Komosinska
​PRINCIPAL CAST: Zbigniew Cybulski, Iga Cembrzyńska, Joanna Jędryka, Elżbieta Czyżewska, Gustaw Holoubek
WOJCIECH HAS (1925-2000)
He studied in Krakow and during the '50s he transferred to the famous Lodz Film School where he started working. An aesthete and a rumoured individualist, he never participated in the political manifestations of the cinema of his era, however after Perestroika he took managerial positions in the cinema establishment of his country.
FILMOGRAPHY (SELECTED)
1973 The Hour-Glass Sanatorium
1968 The Doll
1966 The Codes
1965 The Saragossa Manuscript
1962 Gold
1961 Goodbye to the Past
1958 Farewells
1958 The Noose