THE HOLY MOUNTAIN / LA MONTAÑA SAGRADA
There is no easy way to describe the delirious magnus opus of the unorthodox Chilean director ("Santa Sangre"). There is the allegory of a Messianic figure crossing a totally corrupt modern-day world in the quest of enlightenment. And then there is the spectacular and utterly sacrilegious vision of a director-saboteur who bombards religion, power, society and cinema itself with some of the most inconceivable images, filming in an ecstatic state, wrecking taboo after taboo all of which results not in a film but a cultural shock in the guise of a film. With John Lennon's blessings, in his secret capacity as producer.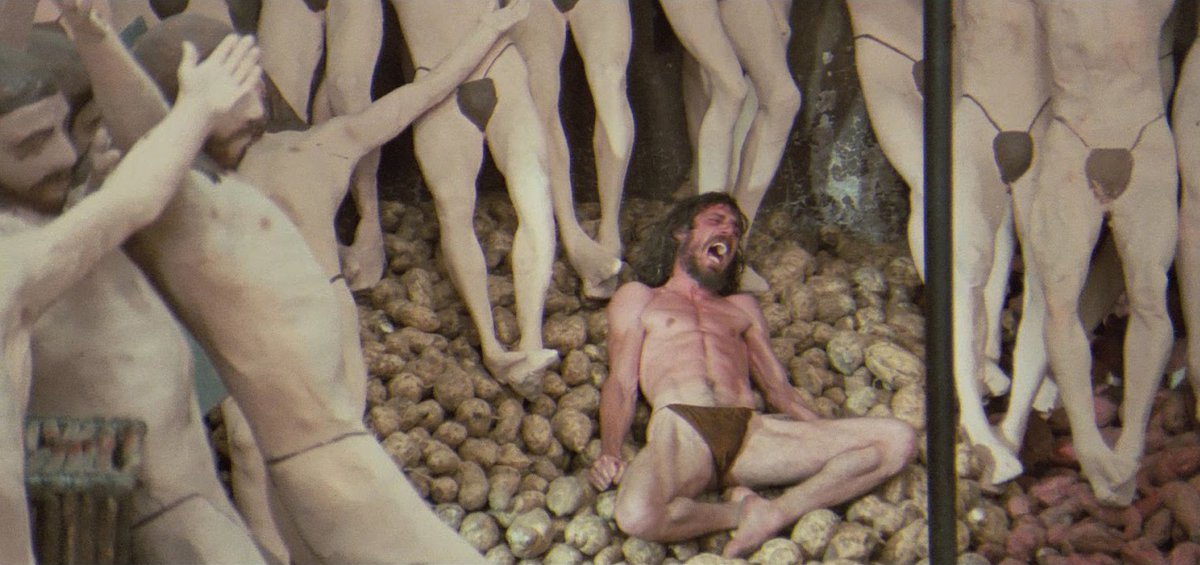 MEXICO | 1973 | COLOR | DCP | 114' | SPANISH, ENGLISH
Virtually (and verbally) indescribable monument of the counterculture of its time, 'The Holy Mountain' still shocks today if only for two reasons: The first is its imagery, an inconceivable mayhem of visual ideas, mercilessly succeeding provocation, blasphemy, boldness and surrealistic freedom. The other is the reminder that a film like that could actually be conceived, produced and distributed; cinema has become so dishearteningly conservative since then.
Trippy, demolishing and provocative are words never before (or after) so effortlessly suitable. In the center – director, screenwriter, production designer, composer and editor! – the Chilean himself, thundering a psychotropic creativity and destroying anything mainstream, calls the viewer first to withstand the illusion then celebrate the new reality. Magnificent. I.D.
DIRECTOR: Alejandro Jodorowsky
SCREENWRITER: Alejandro Jodorowsky
DoP: Rafael Corkidi
MUSIC: Don Cherry, Ronald Frangipane, Alejandro Jodorowsky
EDITORS: Federico Landeros
​PRINCIPAL CAST: Alejandro Jodorowsky, Horacio Salinas, Zamira Saunders, Juan Ferrara, Adriana Page, Burt Kleiner, Valerie Jodorowsky, Nicky Nichols
ALEJANDRO JODOROWSKY
Chilean cinema-man, sculptor, painter, psychoanalyst, spiritualist, guru, born in 1929. Perhaps the cult director of all time. Gave up his studies in psychology and philosophy, became a mime, worked in a circus and ended up in the theatre. His first film came in 1968.
FILMOGRAPHY
2016 Endless Poetry
2013 The Dance of Reality
1990 The Rainbow Thief
1989 Santa Sangre
1980 Tusk
1973 The Holy Mountain
1970 El Topo
1968 Fando and Lis