HOUR OF THE WOLF / VARGTIMMEN
According to urban legend, "Hour of the Wolf" is the time between midnight and dawn, "the time when most deaths and the scariest nightmares occur". During this time a painter, for some time isolated with his wife on an island, is possessed by the demons and the dark creatures of his mind, losing all the more contact with reality. With powerful performances by Max von Sydow and Liv Ullmann, Bergman transforms a study on the anguish of the artist and the nature of creativity into a chilling amalgamation of surrealism and Gothic horror. Screening dedicated to Max von Sydow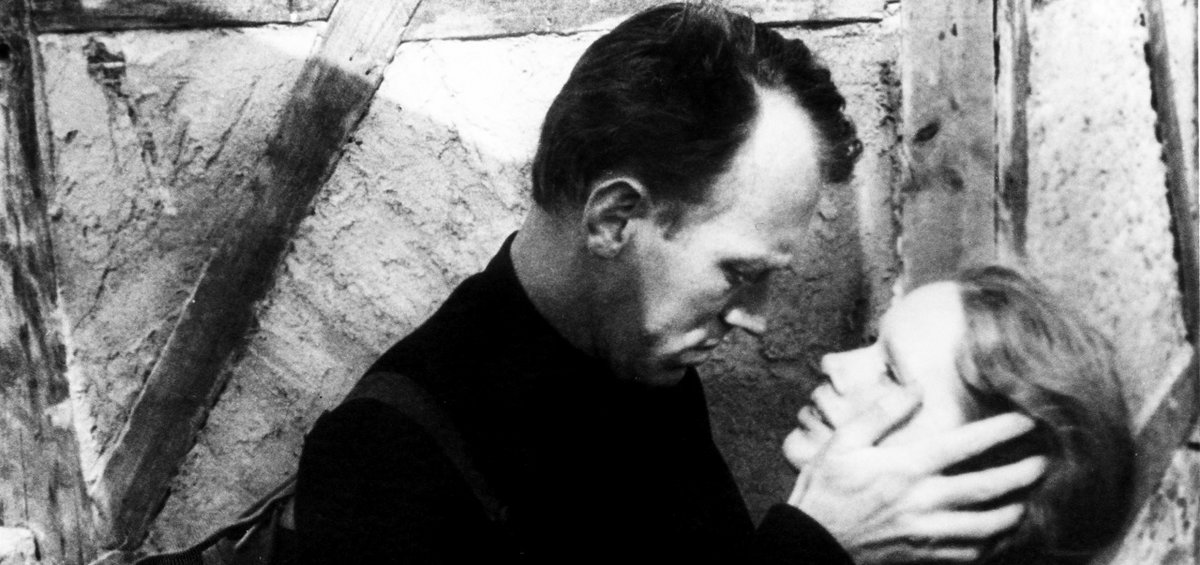 SWEDEN | 1968 | B&W | DCP | 99' | SWEDISH, NORWEGIAN
A painter suffering from insomnia, nightmares and terror lives with his wife on a desert island. A series of strange incidents, weird encounters and uncontrollable memories follow. Hermetic Bergman, though by no means less exciting.
Shot in two exotic island wastelands of Sweden, 'Hour of the Wolf' (the hour between darkness and dawn, according to folklore, the time where most deaths and most terrible nightmares occur) is a celebration of psychoanalysis, a dark myth on the dismantling of the creative mind. Built as a letter of pardon to the wife he abandoned for Ullmann, the film nods to Fellini and implodes deliriously as an expressionistic, surreal gothic reverie of psychological terror and exhausting self-doubt. I.D.
DIRECTOR: Ingmar Bergman
SCREENWRITER: Ingmar Bergman
DoP: Sven Nykvist
MUSIC: Lars Johan Werle
EDITOR: Ulla Ryghe
​PRINCIPAL CAST: Max von Sydow, Liv Ullmann, Gertrud Fridh, Georg Rydeberg, Erland Josephson, Ingrid Thulin
INGMAR BERGMAN (1918-2007)
Legendary Swedish director, a revolutionary and a major chapter of cinema. He has written and directed 60 films (and directed 170 plays). Nine times nominee for an Academy Award and three times winner for Best International Film.
FILMOGRAPHY (SELECTED)
1982 Fanny and Alexander
1978 Autumn Sonata
1975 The Magic Flute
1973 Scenes from a Marriage
1972 Cries and Whispers
1968 Hour of the Wolf
1966 Persona
1963 Silence
1963 Winter Light
1960 The Virgin Spring
1957 Wild Strawberries
1957 The Seventh Seal
1953 Summer with Monika