LIQUID SKY
In an expressionist New York defined by syringe-looking skyscrapers, bright neon lights and countless pleasures, a group of drug-consuming androgynous inhabitants have sex, go clubbing and enjoy fashion like there is no tomorrow. An alien creature finds sustenance in a bohemian community in the city and more specifically in the substance secreted by its heroin-addicted members upon climaxing. If ever fanciful imagination, punk philosophy, new wave aesthetics and a dark comedy of manners could ever fit in one film they did so in 1983 leaving behind a legacy of one of the most successful indie films and the ultimate cult movie of the eighties.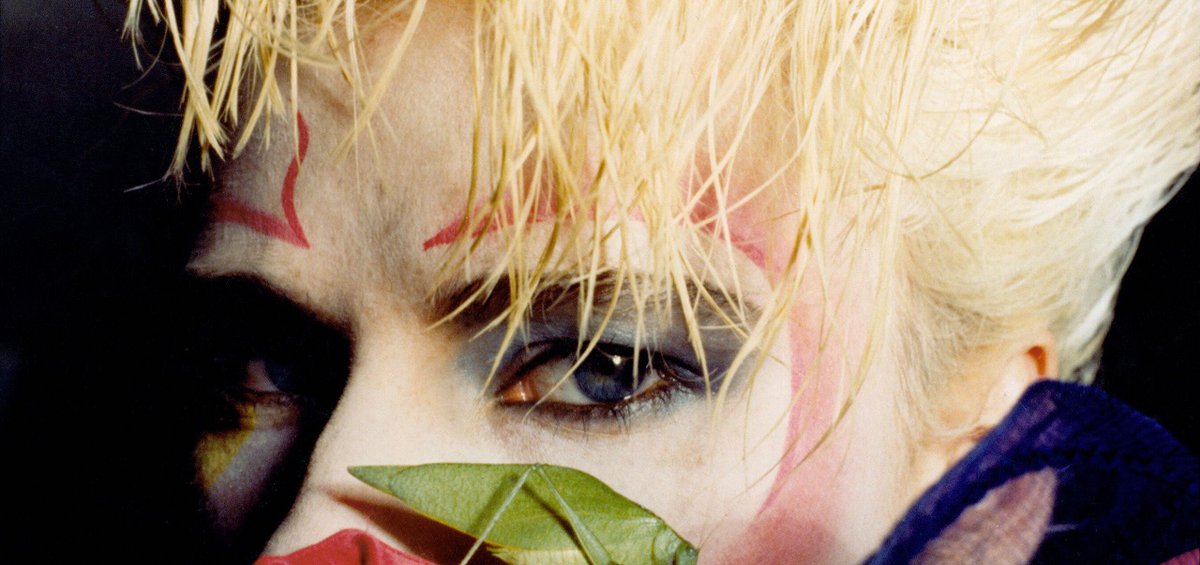 USA | 1982 | COLOR | 112' | DCP | ENGLISH
In an expressionist New York of luminous neon lights and countless pleasures, with androgynous citizens consuming drugs, sex, clubbing and fashion as if it's their last day on earth and skyscrapers reminiscent of huge syringes, an extraterrestrial being finds its food in the bohemian community of the city and the matter secreted by its drug addicts when they orgasm.
If psychotropic imagination, punk philosophy, new wave aesthetics and black comedy of manners could fit in a film, they did so in 1982. The resulting film is one of the greatest indie hits in the history of cinema and a cult gospel of the eighties, extremely influential for the subsequent music scene of electroclash, directed by an ingenious Russian immigrant. L.K.
DIRECTOR: Slava Tsukerman
SCREENWRITERS: Slava Tsukerman, Anne Carlisle, Nina V. Kerova
DoP: Yuri Neyman
MUSIC: Brenda I. Hutchinson, Clive Smith, Slava Tsukerman
EDITORS: Sharyn L. Ross, Slava Tsukerman
​PRINCIPAL CAST: Anne Carlisle, Paula E. Sheppard, Susan Doukas, Otto Von Wernherr, Bob Brady, Elaine C. Grove
SLAVA TSUKERMAN
Russian director, screenwriter and producer, born in 1940. He studied in Moscow. He immigrated to Israel during the '70s and then left for New York (1976). This is his first feature film.
FILMOGRAPHY
2009 Perestroika
2000 Poor Liza
1982 Liquid Sky