AUGUST / AGOSTO
In the summer of 1994, in a Cuba full of major social unrest, a young man experiences first-time love, sexual awakening, the burden of loss and the daily anxiety of the adult world. Featuring summer hues and a juxtaposition of personal stories against the inevitability of history, this beautiful debut perfectly conceives the end of innocence and showcases those little moments which can leave a lasting effect on human lives.
The film is also available for screening on festival's digital platform. For additional information please visit online.aiff.gr.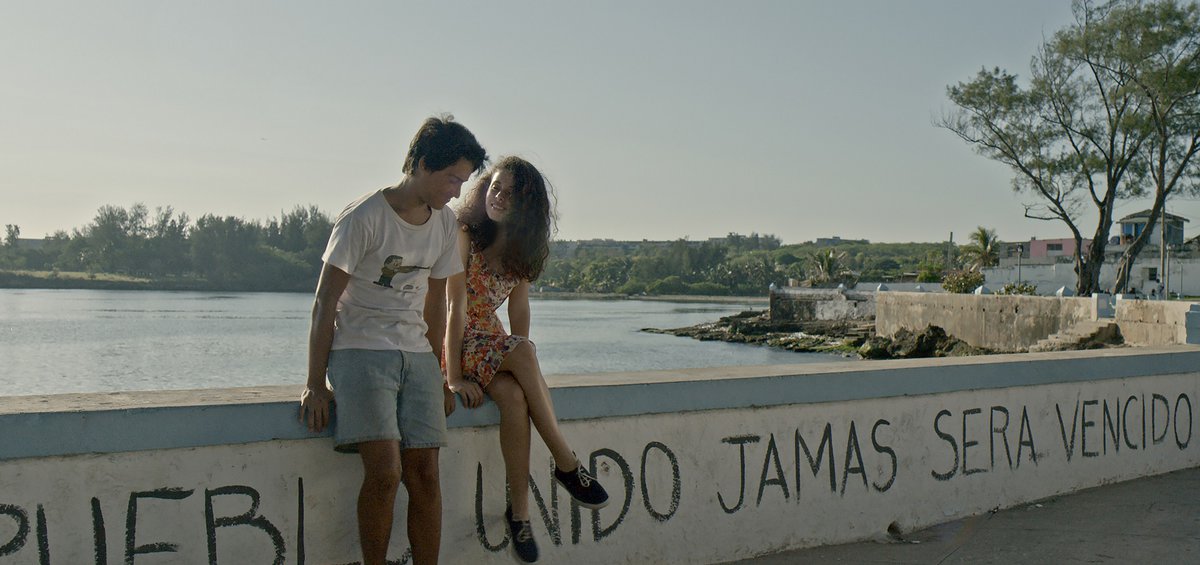 CUBA, COSTA RICA, FRANCE | 2019 | COLOR | DCP | 85' | SPANISH
Summer of 1994, Cuba. USSR's dissolution leaves the country with a shortage of commodities. Many Cubans leave the country on rafts, heading primarily to Bill Clinton's USA. The 'raft crisis' is steeped in history; that summer more than 35.000 Cubans left their country. The painful consequences still remain. That's what Armando Capó presents in his autobiographical debut.
Combining elements of neorealist cinema and charming first person narration, he follows 14-year-old Carlos in his seaside hometown Gibara as he goes from light-heartedness to worry, heartbeat to disappointment, innocence to experience. The dazzling Cuban light dims gradually due to an increasingly suffocating political background. The bright carefree Caribbean becomes the twilight of a wrinkled coming-of-age era I.D.
DIRECTOR: Armando Capó
SCREENWRITERS: Armando Capó, Abel Arcos Soto
DoP: Javier Labrador Delafeu
MUSIC: Alex Catona
EDITORS: Juan Soto, Ariel Escalante
​PRINCIPAL CAST: Damián González Guerrero, Alejandro Guerrero Machado, Glenda Delgado Dominguez, Luis Ernesto Barcenas, Rafael Lahera Suárez, Lola Amores Rodríguez, Verónica Lynn López, Tatiana Monge Herrera
ARMANDO CAPÓ
Born in Gibara, Cuba. He studied Documentary Film at Cuba's University of Arts. He has directed several short films. 'Agosto' is his first feature film.
FILMOGRAPHY
2019 August