JOSEP
In 1939, the Spanish civil war comes to an end, and 50.000 defeated Republicans are sent into French concentration camps where they are tortured. Under such adverse conditions, a friendship is unexpectedly formed between a French guard and Josep, a Catalan prisoner who records, through the medium of his sketches, all the terrible things that happen there. After 10 years of gruelling preparation, Le Monde's cartoonist switches over to animation, illustrating a visually stunning and emotionally generous lesson in resistance and history, based on true events from the life of the famous anti-fascist artist and lover of Frida Kahlo, Joseph Bartoli. Official selection at this year's Cannes Film Festival.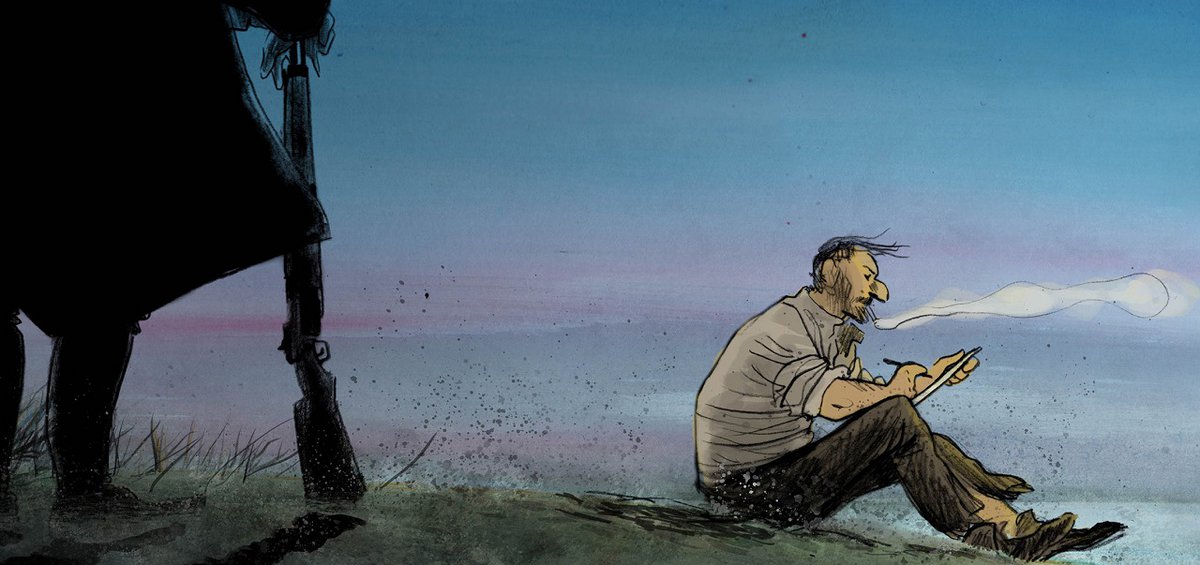 FRANCE, SPAIN, BELGIUM | 2020 | COLOR | DCP | 71' | ENGLISH, CATALAN, SPANISH, FRENCH
The beginning of 1939. The Spanish Civil war moves towards its end and 50,000 defeated men of the democratic forces are piled up, abused and murdered in French concentration camps. In these adverse circumstances, an unexpected friendship blooms, between a French guard and Josep, a Catalan prisoner, who depicts in his sketches the atrocities that take place there.
Renowned artist and cartoonist for Le Monde, Aurélien Froment, after an entire decade of research and hard preparation, crosses over into animation, designing a visually breathtaking and emotionally generous lesson on resistance and History, based on true facts of the life of the great artist, antifascist and Frida Kahlo's lover, Josep Bartolí. Official selection at Cannes Film Festival this year. K.Th.
DIRECTOR: Aurel
SCREENWRITER: Jean-Louis Milesi
MUSIC: Sílvia Pérez Cruz
EDITOR: Thomas Belair
VOICES: Sergi López, Emmanuel Vottero, Xavier Serrano, David Marsais, Valérie Lemercier, Thomas Vandenberghe, Gérard Hernandez, Bruno Solo, François Morel, Alain Cauchi
AUREL
Alias of Aurélien Froment, French sketch and visual artist. He was born in 1980. This is his first film.
FILMOGRAPHY
2020 Josep