THIS IS NOT A BURIAL, IT'S A RESURRECTION
In a settlement in the South African highlands, an elderly widow, who is alone in the world, fights to the end to protect her birthplace when plans to build a dam threaten to destroy the area and result in the uprooting of the local inhabitants. The clash between old and new, the sense of identity and of community as a necessary compass in an ever-changing universe and human will as a force of nature, infuse this stunningly directed and marvelously poetic film which elevates a simple parable to a true masterpiece.
The film is also available for screening on festival's digital platform. For additional information please visit online.aiff.gr.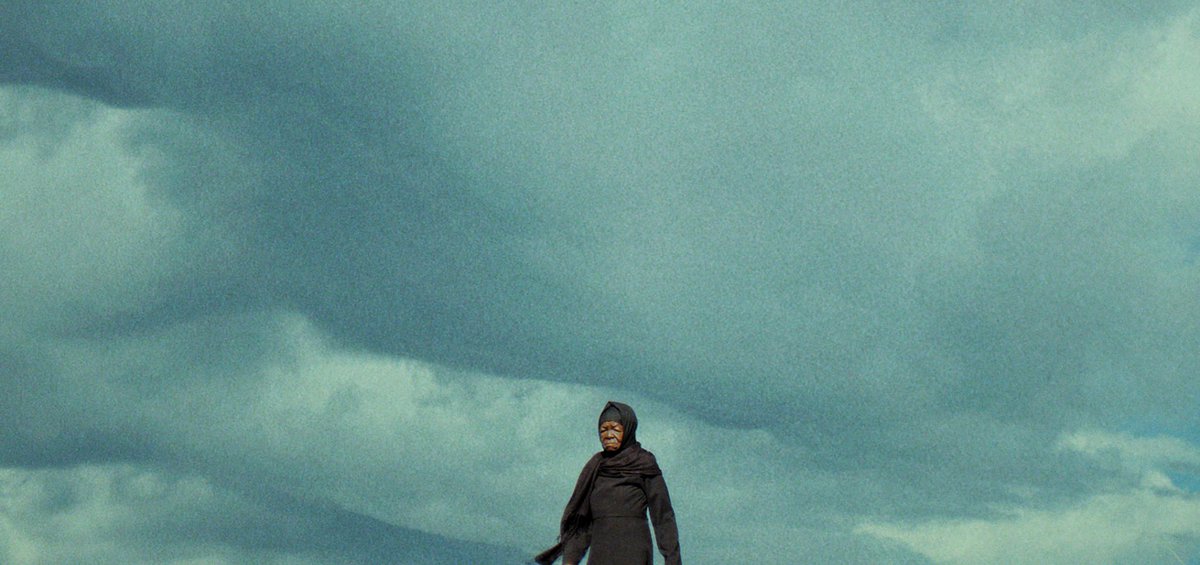 LESOTHO, SOUTH AFRICA, ITALY | 2019 | COLOR | DCP | 120' | SOUTHERN SOTHO
An 80-year-old woman in Lesotho has lost all her relatives. All she wants now is to be buried in her fatherland. But the government requires the village to be evacuated so as to be flooded and become a dam. Her struggle will be final.
While progress demolishes any notion of humanity, Art is the only thing left minding the humane 'details'. And here we are before an artwork of major connotation. (It is also a reason to honour festivals – since films like this one are ignored in the commercial circuit). Rhapsodic, located at the core of a forgotten land, here is a film that cares, pains, contemplates and is reborn from all that we have forgotten. I.D.
DIRECTOR: Lemohang Jeremiah Mosese
SCREENWRITERS: Lemohang Jeremiah Mosese, Nadja Dumouchel
DoP: Pierre de Villiers
MUSIC: Yu Miyashita
EDITOR: Lemohang Jeremiah Mosese
PRINCIPAL CAST: Jerry Mofokeng, Tseko Monaheng, Makhaola Ndebele, Siphiwe Nzima-Ntskhe, Mary Twala
LEMOHANG JEREMIAH MOSESE
40-year-old director, screenwriter and visual artist from Lesotho, based in Berlin. His essay films and docufiction are screened at festivals and museums. For this film he won the Special Jury Award for Visionary Filmmaking at Sundance Film Festival.
FILMOGRAPHY
2019 This Is Not a Burial, It's a Resurrection
2013 For Those Whose God Is Dead