I CARRY YOU WITH ME
One of the most important directors of contemporary American cinema, having received an Oscar nomination for "Jesus Camp" (2006), transitions over to fiction in an epic love story. Heidi Ewing tells the story of an aspiring chef and young university professor from the moment they meet in 80s Mexico all the way to modern-day New York, portraying their relationship like a night whisper, a charming fairy tale. That is, up to the moment when reality bombards the plot and destroys everything in an unpredictably redeeming finale. Winner of the Sundance Audience Award for the queer film of the year. Introduction by a representative of the Greek section of Amnesty International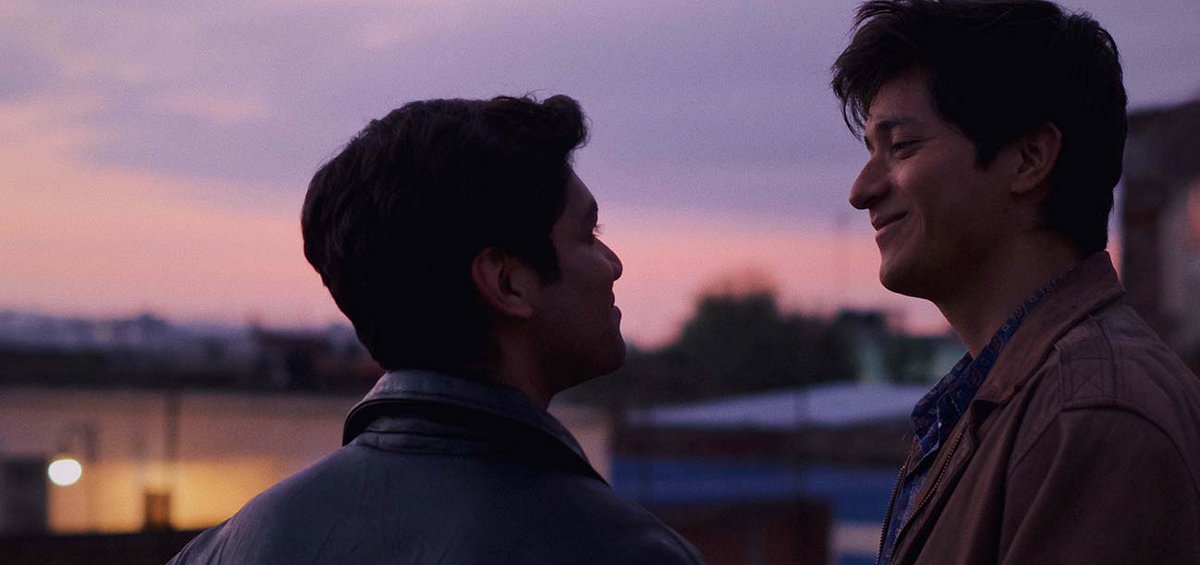 USA, MEXICO | 2020 | COLOR | DCP | 111' | SPANISH, ENGLISH
Somewhere between fiction and the true events of the relationship of Iván and Gerardo, who both, one after the other, left Mexico to pursuit freedom and the American Dream in the USA, 'I Carry You With Me' is a dreamily directed story that deals in depth with important human issues.
Institutional, and interpersonal, homophobia, unemployment and illegal immigration seem to irreversibly lead to a nostalgia that tries in vain to fill in impossible emotional gaps. Still, Heidi Ewing's debut is not just a tribute to the true story: it is a lyrical journey to memory, to the confusion of dreams and desires, and the moment when the relentless reality blackmails good, socially beneficial individuals. I.D.
DIRECTOR: Heidi Ewing
SCREENWRITERS: Heidi Ewing, Alan Page Arriaga
DoP: Juan Pablo Ramírez
MUSIC: Jay Wadley
EDITOR: Enat Sidi
​PRINCIPAL CAST: Armando Espitia, Christian Vázquez, Michelle Rodríguez, Ángeles Cruz, Arcelia Ramírez, Michelle González
HEIDI EWING
Screenwriter, producer and director with a great career in documentary. Co-founder of Loki Films, she was nominated for an Academy Award for her 'Jesus Camp' (2006). This is her fiction debut, which won her two awards at Sundance Film Festival.
FILMOGRAPHY
2020 I Carry You with Me