BAD TALES / FAVOLACCE
One hot and fateful summer, in a suburb of Rome, four kids suffocate as they try to weather the torpor of their parents' world. But when adults are proven to be susceptible to violent outbursts and uncontrollable impulses you can't expect anything different from their children. There is nothing innocent about this new film by the D'Innocenzo brothers who through a genuine explosion of talent compose grotesque vignettes which showcase the moral decline behind the shiny exterior of blissful family-makers. Winner of the Silver Berlin Bear.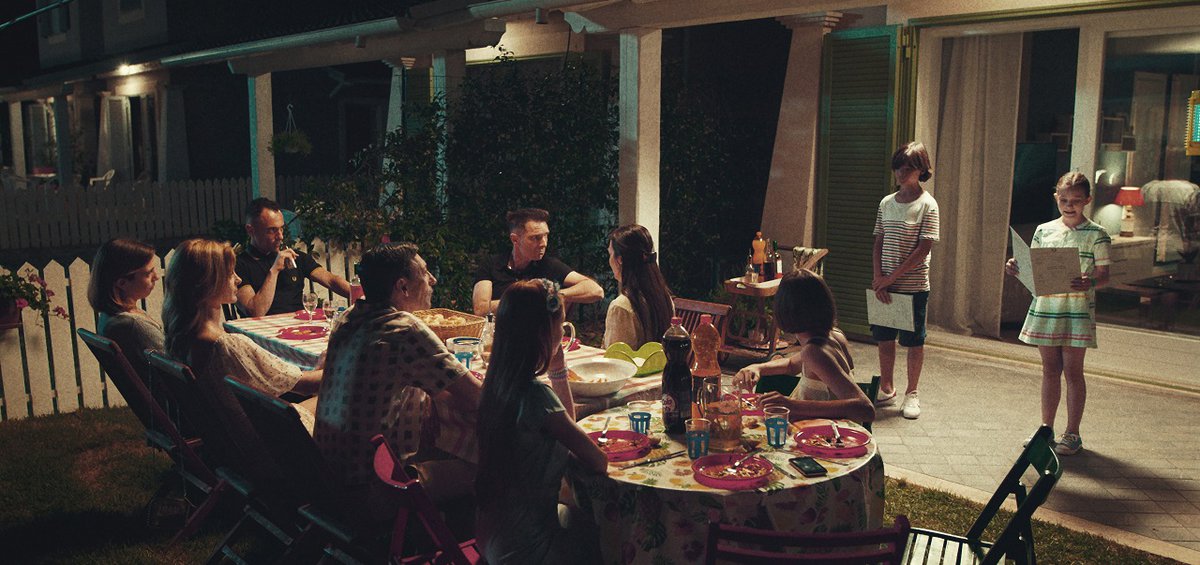 ITALY, SWITZERLAND | 2020 | COLOR | DCP | 98' | ITALIAN
Inspired by themes from '90s films such as 'Ice Storm,'Happiness' and 'Magnolia', the D' Innocenzo brothers film is an apotheosis of style, dealing with the idea of 'Parents sin, children suffer'. During the summer (an ironic choice of season), three families live among their envy, pettiness, sexism and their nouveau riche situation.
The D' Innocenzo brothers, through detailed vignettes and meticulous camera-work, picture in fierce, satirical sarcasm 'a story based on actual events that are based on a not so inspired lie'. A story that depicts mercilessly the responsibility is unforgivably theirs (and by 'theirs' we mean the parents) who don't understand the weight and consequences of their choices. And punishment looms large. I.D.
DIRECTORS: Fabio D'Innocenzo, Damiano D'Innocenzo
SCREENWRITERS: Fabio D'Innocenzo, Damiano D'Innocenzo
DoP: Paolo Carnera
EDITOR: Esmeralda Calabria
PRINCIPAL CAST: Elio Germano, Barbara Chichiarelli, Lino Musella, Gabriel Montesi, Max Malatesta, Tommaso Di Cola, Giulietta Rebeggiani, Justin Korovkin, Giulia Melillo, Laura Borgioli
FABIO & DAMIANO D'INNOCENZO
Twin 32-year-old directors and screenwriters. Ever since they were children they were attracted to Fine Arts. Without academic education they started making music videos and shows. This is their second film, winner of Silver Bear for Best Screenplay at Berlinale.
FILMOGRAPHY (SHARED)
2020 Bad Tales
2018 Boys Cry