MAKE UP
On a winter's night, the young protagonist arrives at a haunted-looking windswept seaside Cornwall resort to visit her boyfriend who works there. Signs of his infidelity become the starting point of a journey full of mystery, during which uncharted aspects of the self and sexuality are examined. A psychological thriller, an unexpected love story, a hallucinatory exploration of human desire, captivating photography and atmosphere and seductive direction in a powerful debut which places this emerging director in the prestigious company of Andrea Arnold, Lynne Ramsay and Clio Barnard. Director in attendance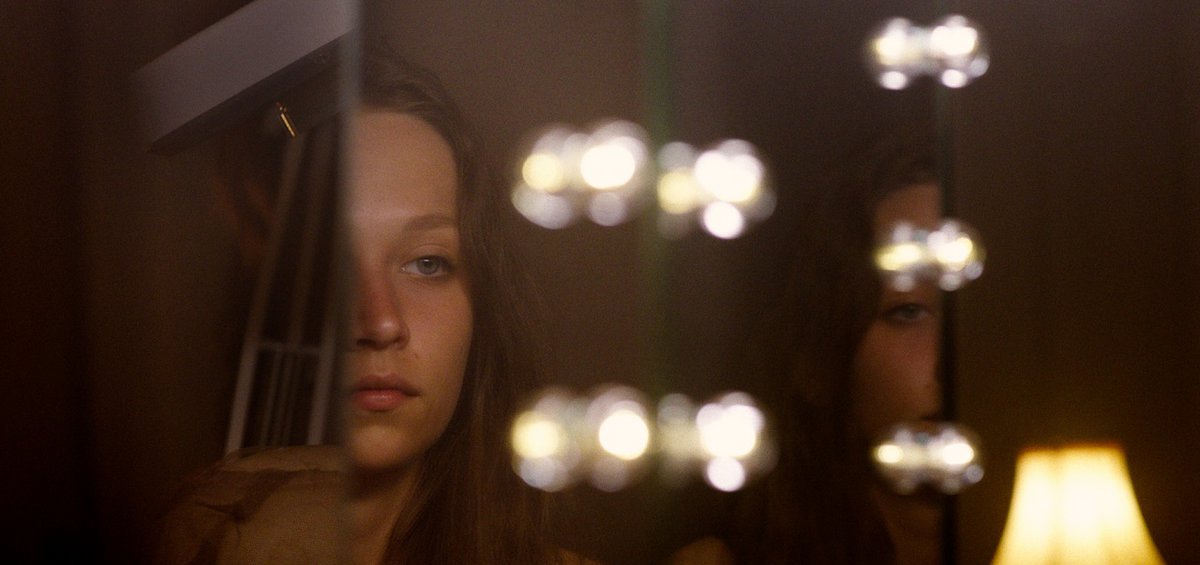 UK | 2019 | COLOR | DCP | 86' | ENGLISH
There is something haunted in off season resorts and Claire Oakley makes the best of it. Winter in Cornwall, empty trailers, the sound of the sea and the deafening wind is the atmospheric background of a coming-of-age story filled with horror lyricism and narrative eloquence. Ruth goes to meet her lover, Tom, who maintains the resort. In his bed she finds some red hair and a 'kiss' on his mirror. It's enough for her imagination to spin towards absurdity but also to re-evaluate her life.
Channeling a (daring) Shyamalan with Roeg and an occasional Lynchian aura, Oakley creeps into the mind of a young woman, stirs the memory and swims in the deeply symbolic waters of sexual awakening. I.D.
DIRECTOR: Claire Oakley
SCREENWRITER: Claire Oakley
DoP: Nick Cooke
MUSIC: Ben Salisbury
EDITOR: Sasha Szwarc
PRINCIPAL CAST: Molly Windsor, Joseph Quinn, Stefanie Martini, Theo Barklem-Biggs, Lisa Palfrey, Elodie Wilton,Emma White
CLAIRE OAKLEY
Director and screenwriter from London. Her four shorts have been screened at more than 50 international festivals. 'Make Up' is her first feature film.
FILMOGRAPHY
2019 Make Up