MINYAN
New York in the 80s. 17-year old David discovers his sexuality on the queer scene of the East Village while starting to question the strict rules of the Russian-Jewish community he belongs to. In this much-promising debut, Eric Steel sketches a portrait of a young man caught between two minorities, charting with care the deeply personal search for identity in a diverse world, set against the backdrop of the unspoken terror of AIDS, James Baldwin's writings and the irresistible attraction of the "forbidden".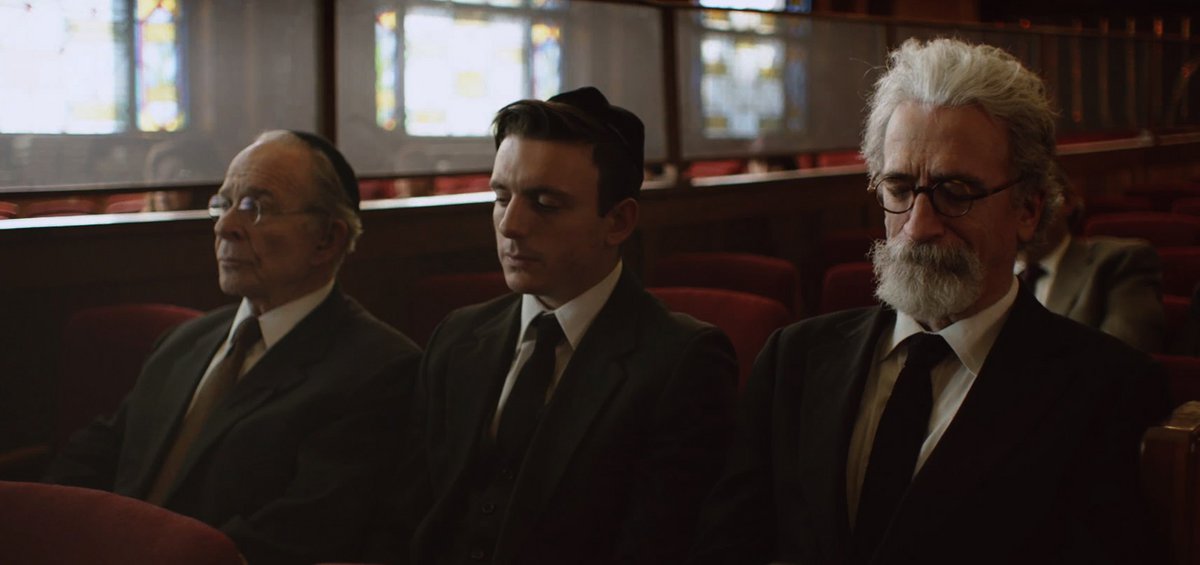 USA | 2020 | COLOR | DCP | 118' | ENGLISH, HEBREW, RUSSIAN, YIDDISH
New York, mid-80s. A young Russian-Jewish is trying to understand the orthodox Judaism he is being taught, his narrow-minded parents, his public school and his gradual sexual awakening.
'Wrapped' between the two deaths of the beginning and the ending, Eric Steel's debut maps various aspects of diversity. The prescripts of orthodox Judaism ('Minyan' is a public prayer requiring at least ten men) and homosexuality are present in the face of Samuel Levine like constant fear and reserve. The atmosphere of the East Village, the background fear of AIDS, James Baldwin's writings (the 'ghost' of the film) and a story of a suppressed love, awaken David and offer a low-key experience of high importance. I.D.
DIRECTOR: Eric Steel
SCREENWRITERS: Daniel Pearle, Eric Steel
DoP: Ole Bratt Birkeland
MUSIC: David Krakauer, Kathleen Tagg
EDITOR: Ray Hubley
PRINCIPAL CAST: Samuel H. Levine, Ron Rifkin, Christopher McCann, Mark Margolis, Richard Topol, Brooke Bloom, Alex Hurt
ERIC STEEL
Born in 1964, he graduated from Yale in 1985. A Disney producer who later on collaborated with Scott Rudin. He has produced for Alan Parker and Martin Scorsese and has directed the well-known documentary 'The Bridge'. This is his fiction debut.
FILMOGRAPHY
2020 Minyan