A PLACE CALLED DIGNITY / UN LUGAR LLAMADO DIGNIDAD
Based on true events, this evocative film takes us to Chile shortly after World War II, where ex-Nazis founded the infamous Colonia Dignidad, a mysterious religious community that became involved in a slew of crimes with the blessings of the Pinochet regime. But instead of a conventional historical drama, the film adopts the perspective of a poor Chilean boy who is chosen to study there, where he will have to face the controversial educational methods as well as the danger of becoming the favourite of the colonial leader. Like a dark version of 'Alice in Wonderland', with surreal strokes that would not seem amiss in the universe of Giorgos Lanthimos, Matías Rojas Valencia transforms a dark page from the history of his country into a bold, nightmarish fairytale.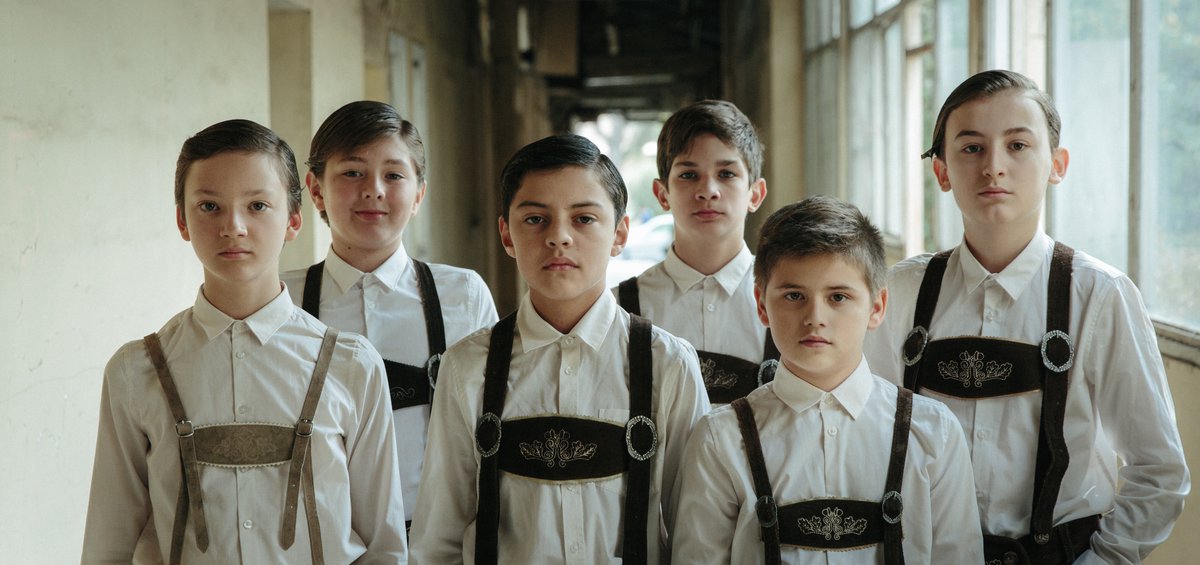 CHILE, FRANCE, GERMANY, ARGENTINA, COLOMBIA | 2021 | COLOR | DCP | 99' | SPANISH
Two years ago, AIFF had the honor to screen "Songs of Repression", a film about the German "Colony of Dignity'' at the foot of the Andes, which violated all sense of humanity during the Pinochet dictatorship in Chile. This is their "fictional" sibling. The atrocities of Paul Schäfer (unnamed in the film), who punished any human expression as leader of the Colony under the pretense of Christianity and the love of nature, take on the clinical style of Rojas Valencia which makes this barbarism even more suffocating. Somewhere around the middle, the periodically recurring Handel's Sarabande, reminiscent of Kubrick's method, punctuates the atrocities and underlines the ruined lives of inconceivable actions that were taking place for almost 50 years. I.D
DIRECTOR: Matías Rojas Valencia
SCREENWRITER: Matías Rojas Valencia
DoP: Benjamín Echazarreta
MUSIC: Eryck Abecassis
EDITORS: Andrea Chignoli, Matías Rojas Valencia
PRINCIPAL CAST: Salvador Insunza, Amalia Kassai, Hanns Zischler
MATÍAS ROJAS VALENCIA
Chilean director, born in 1984. He studied film at the University of Santiago. He has directed short films, documentaries and experimental films and has been praised at international film festivals. This is his second film.
FILMOGRAPHY
2021 A Place Called Dignity
2013 Root