UNTIL TOMORROW / TA FARDA
An unmarried mother and student receives an unexpected telephone call from her parents who tell her they are coming to visit. With her best friend's help, and with time not in her favour, panic-ridden she rushes across a chaotic Tehran trying to find someone to look after her baby for the day, as her parents don't know about its existence. Showing a harsh reality, a trademark of Iranian cinema, and with obvious influences by Cristian Mungiu, Ali Asgari films, with enviable tenacity, the odyssey of a woman desperately seeking allies in a hostile city and at the same time trying to find her identity and place in modern Iran.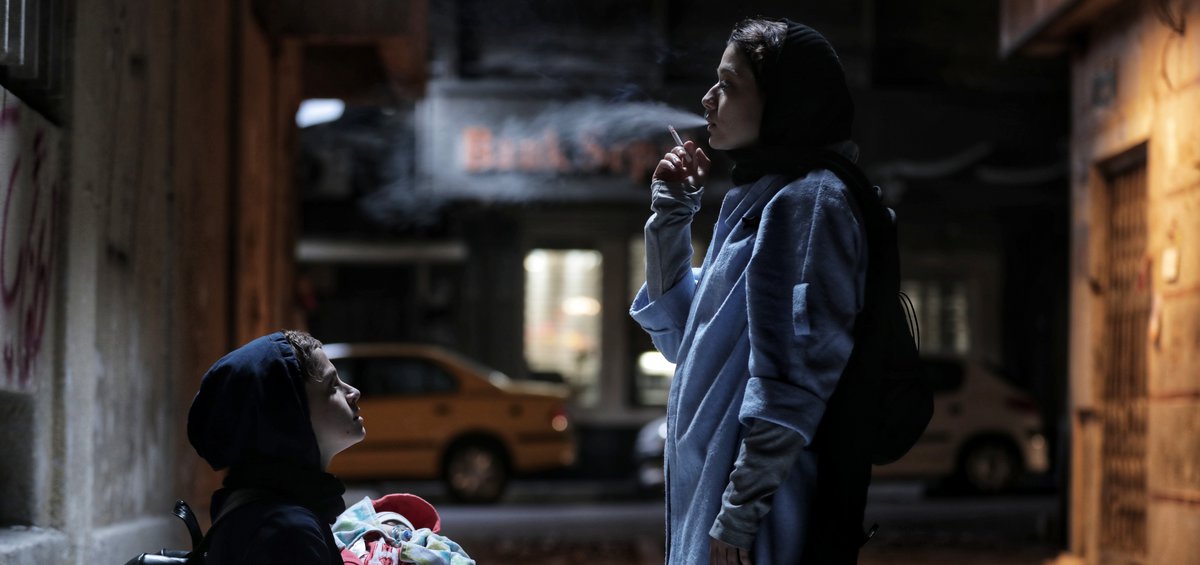 IRAN, FRANCE/ 2022/ COLOR/ DCP /86' / FARSI
A single mum looking for someone to take care of her two-month old baby for a night. The reason? Her parents are visiting, unaware they have a grandchild. This is Iran, not the most affable place to be a single mum – or a woman whatsoever. A flowy specimen of bold social cinema, falling into one of the most dynamic cinematic trends of our times, which finds the thriller in drama and the low-key style of a big picture that changes gradually. Women in Iran emerge restless and resilient, the sharp aspect of the affectionate motherly power offers us a 4-minute singleshot of great acting and Ali Asgari gives a lesson in determination, without resorting to accusations and weightless verbiage. I.D
DIRECTOR: Ali Asgari
SCREENWRITERS: Ali Asgari, Alireza Khatami
DoP: Roozbeh Rayga
EDITOR: Ehsan Vaseghi
PRINCIPAL CAST: Sadaf Asgari, Ghazal Shojaei, Babak Karimi, Amirreza Ranjbaran, Nahal Dashti, Mohammad Heidari, Katayoun Saleki, Milad Moayeri
ALI ASGARI
Iranian filmmaker born in 1982. He studied Film in Italy and is an alumnus of the Berlinale campus. His short films have been screened and honored at several film festivals. This is his second feature film. His debut was "Disappearance" (2017).
FILMOGRAPHY
2022 Until Tomorrow
2017 Disappearance