HUDA'S SALON
At the Israeli-occupied West Bank, a Palestinian woman is blackmailed by a fellow compatriot into passing information over to the Israelis. When the Palestinians arrest the latter and hunt the former, there is no safe exit for her. Based on real events, outwardly, the film is a dark, suffocating thriller. But as it progresses this genius realization becomes apparent: the war in the area may seem irresolvable, however the drama that unfolds before us could have been avoided if age-old mentality was done away with. The war on patriarchy can gradually fall into the trap of rhetoric and verbal release, but here it is criticized head-on in a clear and effective manner. And the solution becomes more apparent.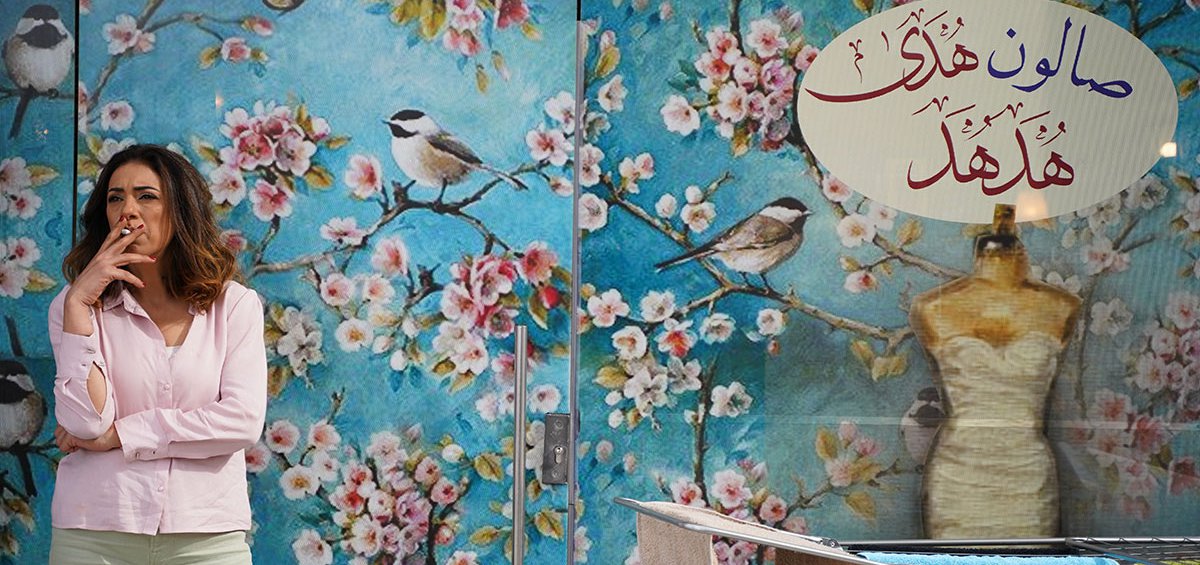 PALESTINE, EGYPT, NETHERLANDS, QATAR/ 2021/ COLOR/ DCP/ 91'/ ARABIC
On the occupied by Israel West Coast, a Palestinian woman is blackmailed by another woman, in order to turn in Israelis. When Palestinians arrest the latter woman and chase after the former, there seems to be no emergency exit. Based on true facts, the film is a suffocating dark thriller of confined spaces. But as it proceeds an ingenuous theme emerges: maybe the solution to the war seems invisible – and the film does not pretend to have any answers – but the drama would be avoided if the rooted mentalities disappeared. The war on patriarchy may be digress to rhetoric and verbal release but here it's criticised palpably, head-on, efficiently. And the solution becomes clearer. I.D.
DIRECTOR: Hany Abu-Assad
SCREENWRITER: Hany Abu-Assad
DoP: Ehab Assal, Peter Flinckenberg
MUSIC: Jeffrey van Rossum
EDITOR:Eyas Salman
PRINCIPAL CAST: Maisa Abd Elhadi, Ali Suliman, Manal Awad
HANY ABU-ASSAD
Palestinian director, twice nominate for Academy Award for Best International Film. Born in 1961, he studied aircraft engineering in the Netherlands, but then turned to film. He founded his own company and since 1992 he is responsible for several short films, documentaries, and fiction. A constant and awarded presence at international festivals.
FILMOGRAPHY (SELECTED)
2021 Huda's Salon
2017 The Mountain Between Us
2015 The Idol
2013 Omar
2012 The Courier
2010 Do Not Forget Me Istanbul
2005 Paradise Now