CLOSE (Closing Film)
Two 13-year old boys, Léo and Rémi, spend their summer playing knights and helping the former's parents with farm work. They plan everything together but at the start of the school year their friendship is disrupted because of a violent incident.To understand what has happened, Léo turns to his friend's mother looking for premature answers to questions beyond his age. Dhont's use of light, colour and cinematic pace is exquisite as is his young leading protagonist. Refining the emotion of his minimalist creations, he delivers a delicate drama of shocking intensity and, for many, the real Palme d'Or at this year's Cannes.
After the start of the ceremony, entry is NOT permitted in the theatre. The screening will begin right after the end of the ceremony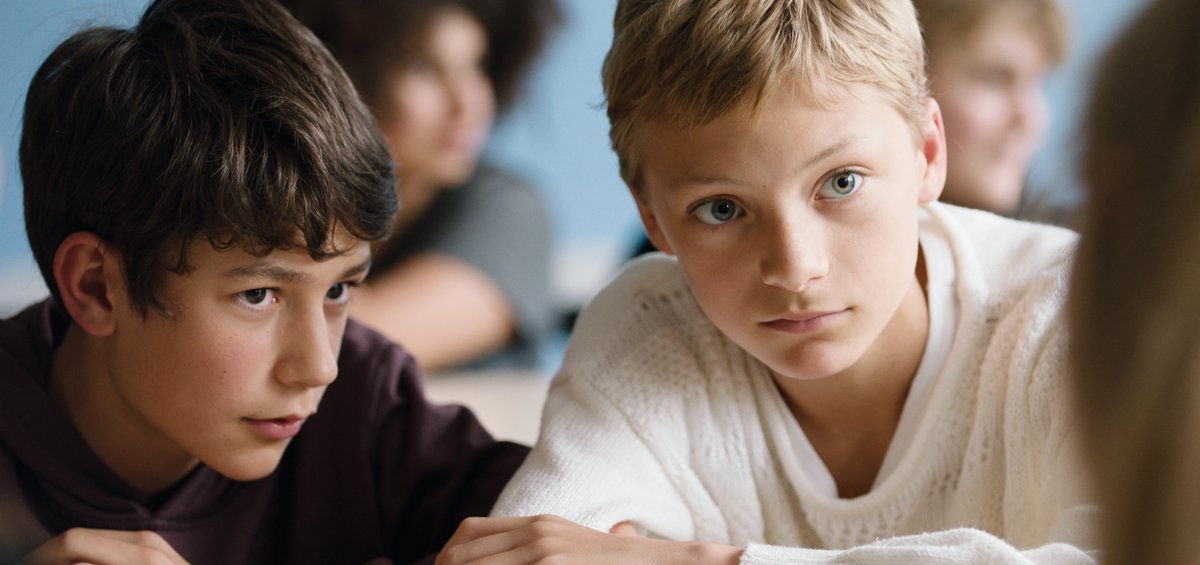 BELGIUM, NETHERLANDS, FRANCE | 2022 | COLOR | DCP | 105' | DUTCH, FRENCH, FLEMISH
Leo helps his parents in flower farming. Remi has a special talent in music. The two of them spend their time together. They play knights with wooden swords, have sleepovers, meet at the same intersection every morning to ride their bikes to school. Their relationship doesn't go unnoticed. Lukas Dhont, in a minimalistic mood, shows amazing directing control over the light, the colour and the rhythm among others, and presents us with a suffocating personal minimalistic drama. At the same time he composes an impressionistic portrait of loss, a sharp, lyrical and overwhelmingly beautiful film, which rewrites the five stages of grief in cinematic language. Τh.Κ.
DIRECTOR: Lukas Dhont
SCREENWRITERS: Lukas Dhont, Angelo Tijssens
DoP: Frank van den Eeden
MUSIC: Valentine Hadjadj
EDITOR: Alain Dessauvage
PRINCIPAL CAST: Eden Dambrine, Gustav De Waele, Émilie Dequenne, Léa Drucker
LUKAS DHONT
Belgian director and screenwriter born in 1991. His first film, 'Girl' won the Camera D' Or for best first feature film at Cannes and Queer Palm. For this film he shared the Grand Prix with Claire Denis' 'Stars at Noon'.
FILMOGRAPHY
2022 Close
2018 Girl