MY LOVE AFFAIR WITH MARRIAGE
Ever since she can remember, Zelma from Latvia was brought up on the expectation that love would be the answer to all her problems. That is, providing that she uncomplainingly conformed to the social norms about how a woman ought to behave. But the more she tried to abide by this idea, the more her body resisted. This is chronicled with vivid imagination by the exceptional illustrator and director Signe Baumane in what can be deemed an unofficial sequel to her autobiographical 'Rocks in My Pockets', with the aim of examining the ongoing challenges every woman faces in a patriarchal society.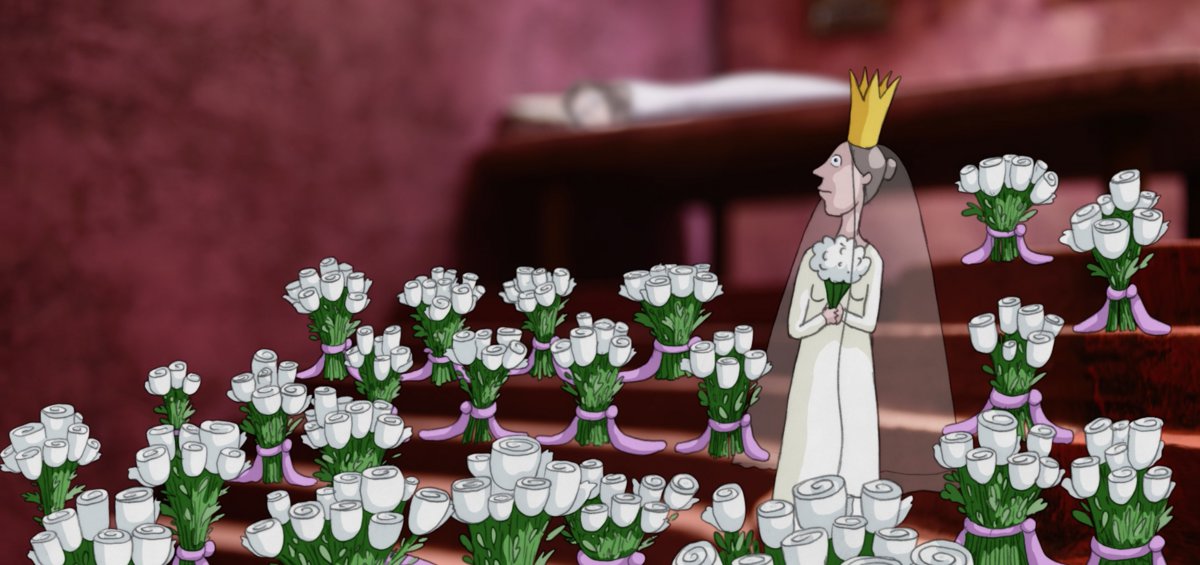 LATVIA, USA, LUXEMBOURG/ 2022/ COLOR/ DCP/ 108'/ ENGLISH

If mainstream American animation didn't feel obliged to be immediately familiar and comfortably cute, it could someday be like this film. With its English narration and an illustration style containing elements of the Eastern European tradition it manages in its first 30 minutes to be almost everything 'Inside Out' was and then to become, with its non-stop inventiveness and perky stereotypes play, a meaningful, important biopic for the female sex. The adorable narration (which also explains the basics of… biochemistry), is enhanced by an endless series of beautiful little songs, that perfect a lyrical pop operetta on the female gaze making us want to become better humans. A delight. I.D
DIRECTOR: Signe Baumane
SCREENWRITER: Signe Baumane
DoP: Signe Baumane
MUSIC: Kristian Sensini
EDITORS: Signe Baumane, Sturgis Warner
PRINCIPAL CAST: Dagmara Dominczyk, Michele Pawk, Matthew Modine, Cameron Monaghan, Ieva Katkovska, Kristine Pastare, Iluta Alsberga, Stephen Lang
SIGNE BAUMANE
Animator, illustrator, painter, sculptor and teacher, born in Latvia in 1964. She worked for several years in the former Soviet Union. Since 1995 she lives in New York where she teaches. As of 2005 she is a member of the Academy of Arts and Sciences. She has directed several short films. This is her second feature film.
FILMOGRAPHY
2022 My Love Affair With Marriage
2014 Rocks in My Pockets