DARKLING / MRAK
Young Milica lives with her grandfather and mother in a secluded house in the woods of Northern Kosovo. In the morning she goes to school on a Blue Helmets tank. By nightfall, she hides behind a locked door listening to the woods come alive. However, something evil lurks in the dark, fast approaching. Dusan Milic, inspired by the infamous letter of a Serbian student which was read at the UN, experimenting with the idea of a horror film, delivers a contemporary anti-war allegory.
Director in attendance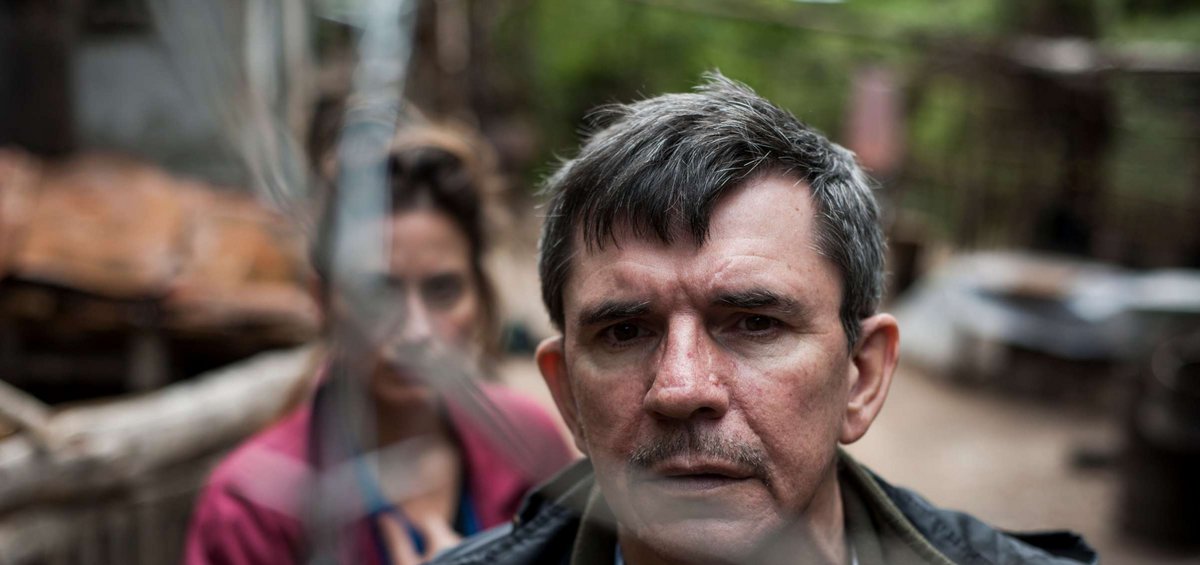 SERBIA, DENMARK, ITALY, BULGARIA, GREECE / 2022 / COLOR / DCP / 105' / SERBIAN, ENGLISH, ITALIAN
In 2004 very few Serbs were still in Kosovo. Two UN Peace Corps Italian soldiers take care of Milutin, his daughter and granddaughter. But every night the isolated house is under terror attacks of unknown origin… Based on the horrific events of that era in Kosovo, as well as a child's letter read at the UN, the film is a triumph of atmospheric minimalism and metaphysical allusion. There are enemies lurking in the woods, but something else too and the direction skillfully carries the faceless threat. The explosion of the 3d act, amidst a lush virtuosity, offers an intensely political anti-war horror film, reminding us in all sorts of manners of the fear we make each other feel. I.D.
DIRECTOR: Dušan Milić
SCREENWRITER: Dušan Milić
DoP: Kiril Prodanov
MUSIC: Kristian Eidnes Andersen
EDITORS: Yanis Chalkiadakis
PRINCIPAL CAST: Danica Ćurčić, Slavko Štimac, Miona Ilov, Nikola Rakočević, Flavio Parenti
DUŠAN MILIĆ
Serbian director and screenwriter born in 1969. He has received awards at Serbia's FEST festival, Bulgaria and Montreal. This is his 4th feature film. He works in television.
FILMOGRAPHY
2022 Darkling
2014 Travelator
2006 Gucha: Distant Trumpet
2003 Strawberries in the Supermarket