MEDUSA DELUXE
Fear and paranoia spread behind the scenes at a top hairdressing competition when one of the participants is found dead. With rumours and gossip spreading uncontrollably in every direction like hairspray, relentless competition and excessive ambition gradually give way to a police mystery that combs through every nook and cranny of the corridors and dressing rooms, in real time. Enjoyably extravagant characters and flamboyant wigs take centre stage in the directorial debut - the peak of style and eccentricity, on a par with Peter Strickland's films and with exquisite cinematography by the nominated for an Oscar Robbie Ryan ("The Favourite").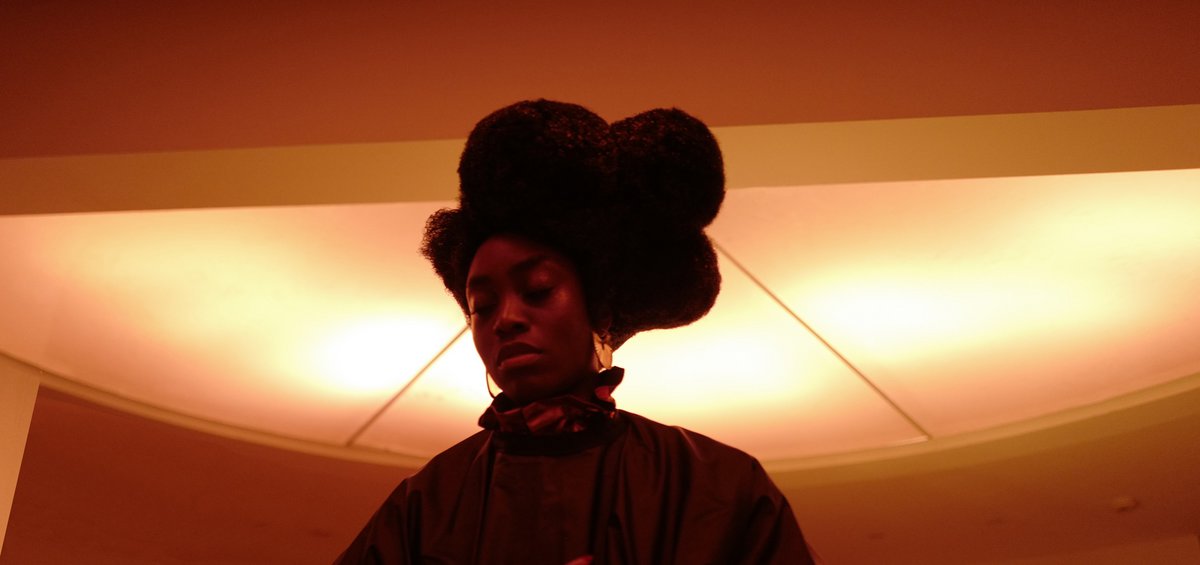 UK/ 2022 / COLOR / DCP / 101'/ ENGLISH
Fear and paranoia take over the backstage of a top hairdressing contest, when one of the participants is found dead. While the rumours and gossip spread around like hairspray, the ruthless competition and the excessive ambition give gradually way to a mysterious crime unraveling in real time in the corridors and dressing rooms. Delightful extravagant characters and wonderful hairdos are the stars of an ambitious debut – by far the best to come out of Britain this year, reminiscent of the dark idiosyncrasy of Peter Strickland's films, built impressively on a monoplane logic. Exemplary cinematography by Oscar nominated Robbie Ryan ('The Favourite', 'Marriage Story'). N.S.
DIRECTOR: Tom Hardiman
SCREENWRITER: Tom Hardiman
DoP:Robbie Ryan
MUSIC: Koreless
EDITOR: Fouad Gaber
PRINCIPAL CAST: Anita-Joy Uwajeh, Clare Perkins, Darrell D'Silva, Debris Stevenson, Harriet Webb, Heider Ali, Kae Alexander, Kayla Meikle, Lilit Lesser, Luke Pasqualino, Nicholas Karimi
TOM HARDIMAN
British director and screenwriter. He studied at the Chelsea College of Arts and Oxford's Ruskin School of Art. After a series of short films, this is his feature debut.
FILMOGRAPHY
2022 Medusa Deluxe