SOUTH SENTINEL / SENTINELLE SUD
In the wake of a deadly ambush on the Afghan front, a young French soldier returns home and tries to put his life back together. But his efforts are in vain, as aided by his former comrades, he soon finds his way into organised crime. His PTSD worsens when his past comes back to haunt him, thus highlighting the corruption and arrogance of modern-day whitewashed colonialism. An explosive cocktail of Film Noir and social drama which stands out thanks to the escalating tension, the clear narrative and Niels Schneider, Sofian Khammes and Denis Lavant's performances.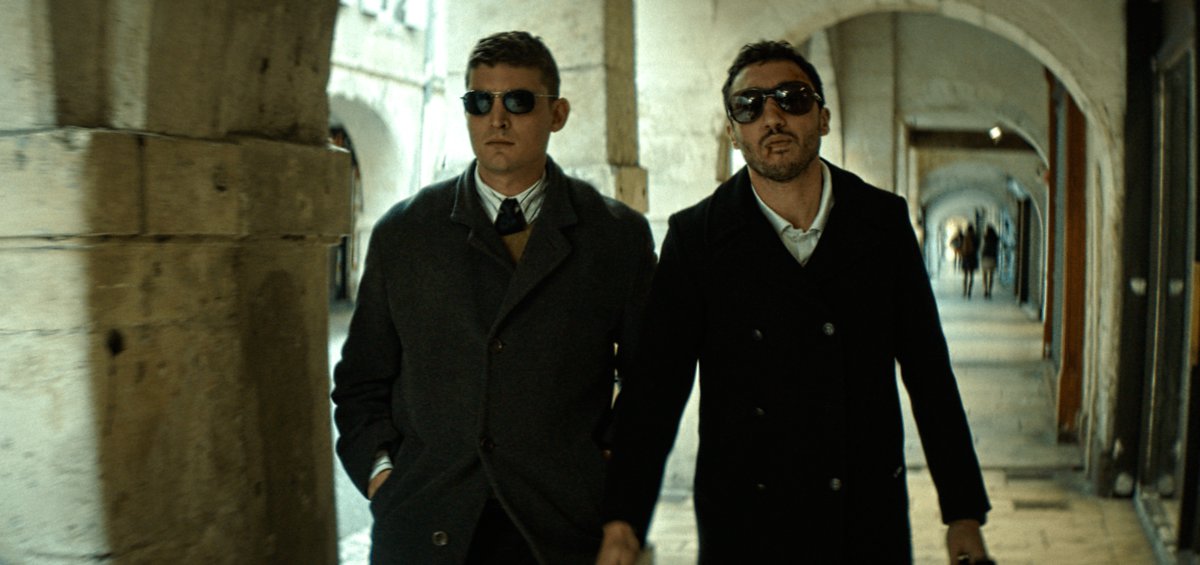 FRANCE/ 2021/ COLOR/ DCP/ 96'/ FRENCH

Lafayette comes back from the Afghanistan War, after a murderous ambush that leaves him and his fellow soldiers traumatised physically and mentally. The civil life in France seems impossible, the sirens of organised crime are calling and a mystery about that ambush gradually reveals the nightmarish, squalid truth. Mathieu Gerault's film, starring a wonderful Neils Schneider, starts from the post-traumatic reality of the soldiers and spreads to the darkest corners of today's France. Historical guilt, chronic racial exploitation, high-rank corruption, and a deeply rooted immorality outline a world where 'each man for himself' will be either the pulling of the pin or the solution. Should we keep our hopes up? I.D.
DIRECTOR: Mathieu Gérault
SCREENWRITERS: Mathieu Gérault, Noé Debré, Nicolas Silhol
DoP:Laurent Brunet
MUSIC: Evgueni Galperine, Sacha Galperine
EDITOR:Guerric Catala
PRINCIPAL CAST: Niels Schneider, Sofian Khammes, India Hair, Denis Lavant, Thomas Daloz, David Ayala
MATHIEU GÉRAULT
French director and screenwriter. He holds a master in Finance from the University of Rennes. His short film 'Haute Herbes' was screened at the Directors' Fortnight at Cannes as well as several other international film festivals. This is his debut feature film.
FILMOGRAPHY
2021 South Sentinel