RULE 34 / REGRA 34
A criminal law student and female rights activist by day and an online sex-worker by night, young Simone goes down unexplored paths when she discovers a like for sadomasochism and violent sexual behavior. But her experimentation starts to flirt with danger. Featuring candid pornographic sex scenes, newcomer Sol Miranda is fearless in a highly demanding role, an open-minded reflection on what it means to claim ownership of one's body, one's desires and pleasures: this bold, provocative and full of ideas film won the Golden Leopard award at the Locarno International Film Festival. Unsuitable for underage viewers.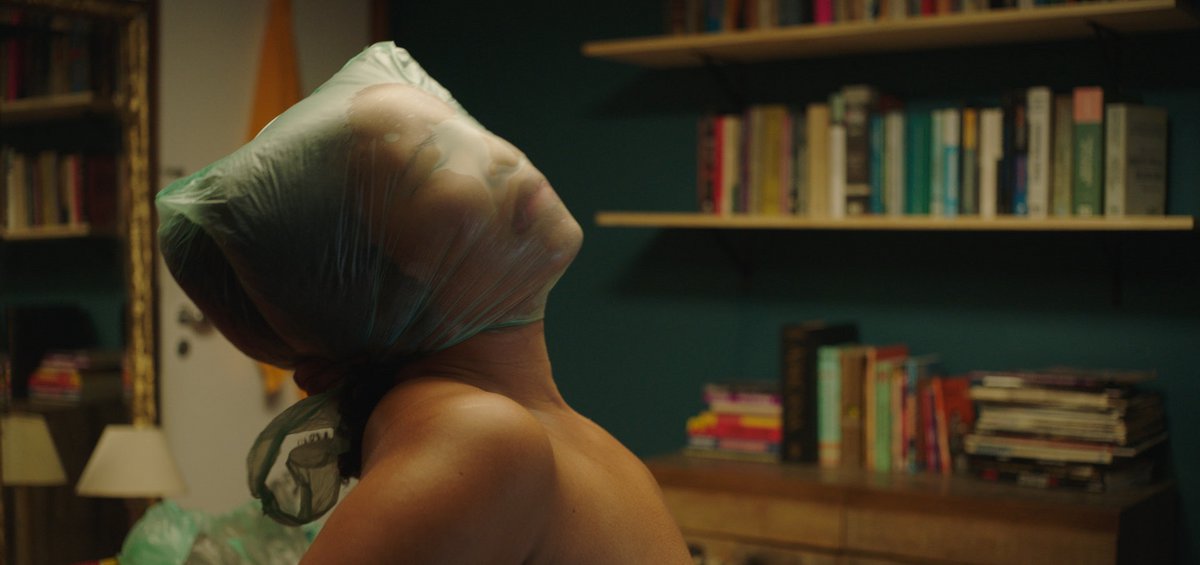 BRAZIL, FRANCE/ 2022 / COLOR/ DCP/ 100'/ ΠΟΡΤΟΓΑΛΙΚΑ / PORTUGUESE
Rule 34 is an unwritten law, practically connected with the internet, which determines how everything in existence is reflected in pornography. Simone, a criminal law student and female rights advocate by day, a webcam porn star by night, is gradually drawn towards the BDSM world. Through a detached lens and an observing, ambiguous eye (especially in the final close-up, the epitome of ambivalence), Murat's film is built successfully around two poles. The one, crystal clear, is about patriarchy and women's suppression. The other one, hazier, is about sexuality and the insubordinate search for pleasure. They intersect as desire is the product of patriarchy, but they are impressively far and away since pleasure is a strictly private matter. I.D.
DIRECTOR: Júlia Murat
SCREENWRITERS: Júlia Murat, Rafael Lessa, Gabriel Bortolini
DoP : Leo Bittencourt
MUSIC: Maria Berlado, Lucas Marcier
EDITORS: Júlia Murat, Mair Tavares, Beatriz Pomar
PRINCIPAL CAST: Sol Miranda, Lorena Comparato, Lucas Andrade, Isabella Mariotto
JÚLIA MURAT
43 year-old Brazilian director. She studied Screenplay in Brazil. She has directed short films, experimental videos, commercials, video-installations and this is her third feature film, winner of Golden Leopard at Locarno.
FILMOGRAPHY
2022 Rule 34
2017 Pendular
2011 Found Memories