FUCKING BORNHOLM
On the isle of Bornholm in Denmark, two friendly families take their caravans to go camping by the waves. But an awkward incident between the minors in the group dangerously heightens the tension in the group, doing away with the serene mood and the idea of an idyllic holiday. With a deconstructing view which doesn't prevent her from subtly liking her heroes, the Polish director touches on concepts like friendship, companionship, marriage and parenthood as if they were castles in the sand, leaving them at the mercy of the waves which are none other than middle age crisis and gender stereotypes. A tragicomedy of summer madness in which humour and drama are annoyingly close. The Polish answer to Ruben Östlund's "Force Majeure".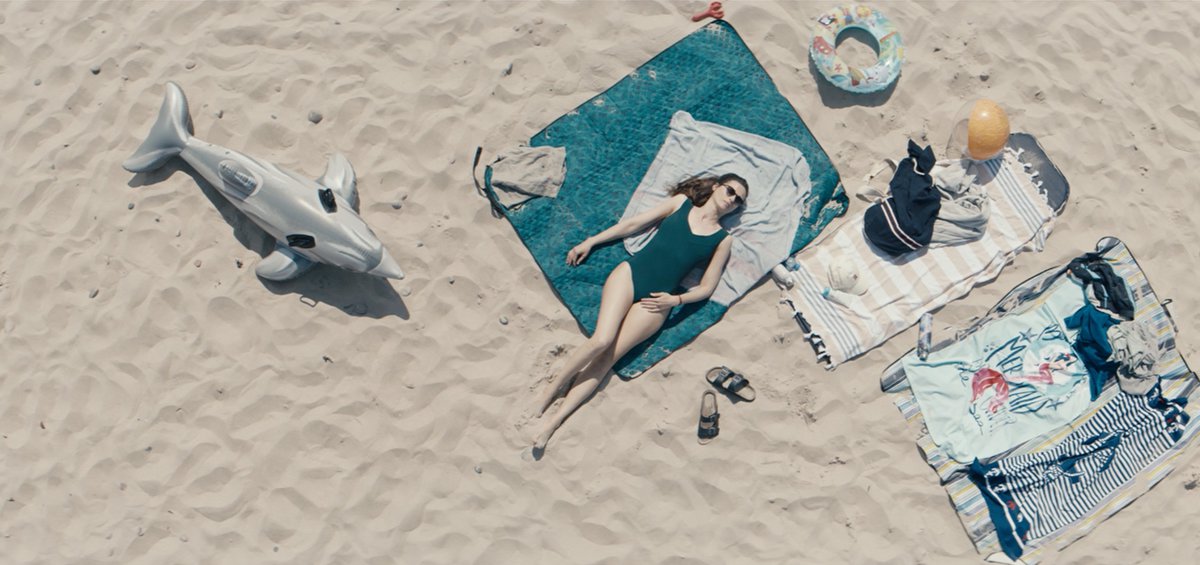 POLAND | 2022 | COLOR | DCP | 99' | POLISH, ENGLISH
In the island of Bornholm, Denmark, two families take their trailers and go camping by the beach. But the relaxed atmosphere and the idyllic vacation soon disappear, just like their friendship, when an uncomfortable incident among the minors of the group leads to a dangerous tension. With a deconstructive gaze, yet not ruling out the discreet sympathy towards her heroes, Anna Kazejak, places, like little castles on the sand, notions such as friendship, companionship, marriage, parenting, leaving them to stand against the waves that are midlife crisis and gender stereotypes. A tragicomedy of summer madness, where humour and drama are extremely close – possibly the same way we are close to the heroes. N.S.
DIRECTOR: Anna Kazejak
SCREENWRITERS: Filip K. Kasperaszek, Anna Kazejak
DoP: Jakub Stolecki
MUSIC: Jerzy Rogiewicz
EDITOR: Maciej Pawlinski
PRINCIPAL CAST: Agnieszka Grochowska, Maciej Stuhr, Grzegorz Damiecki
ANNA KAZEJAK
Polish director born in 1979. She studied Film at the famous Lodz School. After many years of acknowledged television career, this is her fiction feature film debut.
FILMOGRAPHY
2022 Fucking Bornholm
2014 The Word
2010 Flying Pigs