EO
Robert Bresson's answer to whether a donkey could carry the weight of being a lead in a great film was given half a century ago, with "Au Hasard Balthazar". The answer to the almost sacrilegious question of whether a director would ever dare attempt a remake of that masterpiece, especially if wanting to do so on his own terms, is that Jerzy Skolimowski is one of the few with the necessary skill to successfully deliver such an undertaking. The fanciful "EO" with the similarly named adorable four-legged creature encountering both the ugliness and tenderness of this world is a true experience of a film whose psychedelic dimensions and audiovisual frenzy beg to be watched on the big screen. Recipient of the Jury Prize at this year's Cannes Film Festival.
In attendance of the director Jerzy Skolimowski and the producer Ewa Piaskowska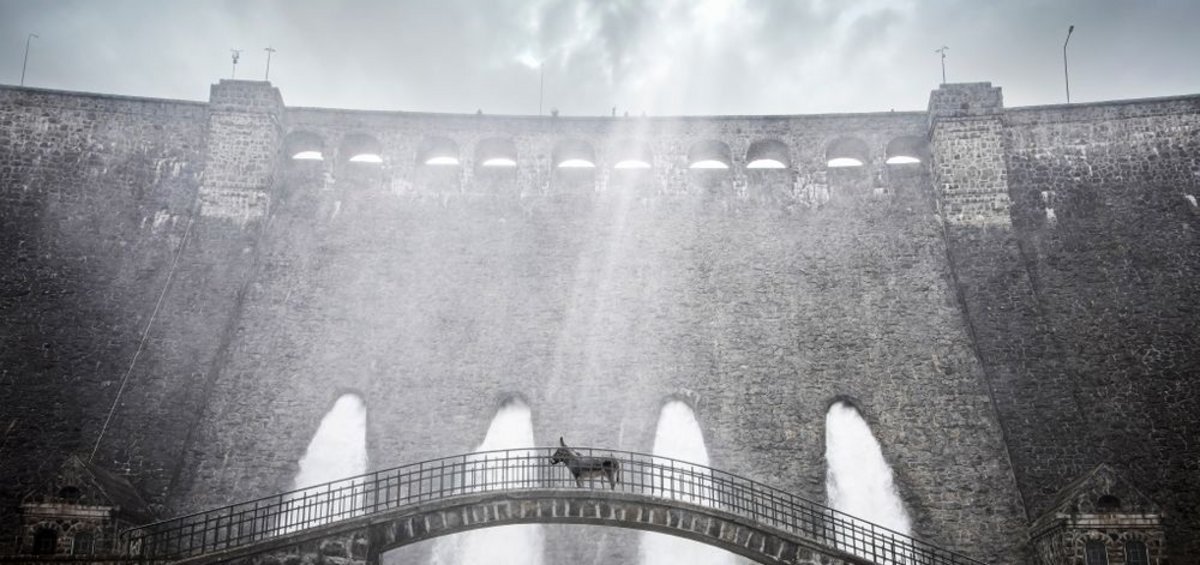 POLAND, ITALY / 2022 / COLOR / DCP / 88' / POLISH
The answer of the unique Robert Bresson to the question whether a donkey could pull the leading weight of a great film was given half a century ago with 'Au Hazard Balthazar'. To the almost sacrilegious question whether someone would dare to attempt a remake of that masterpiece, in their own terms, Jerzy Skolimowski is one of the few directors with the required gravity who could take that risk and be vindicated. 'EO' is the result that struck a precious chord with Cannes and received the Jury Prize, with the namesake adorable animal coming up against the ugliness, yet at the same time the tenderness of this world. N.S.
DIRECTOR: Jerzy Skolimowski
SCREENWRITERS: Ewa Piaskowska, Jerzy Skolimowski
DoP: Michal Dymek
MUSIC: Pawel Mykietyn
EDITOR: Agnieszka Glinka
PRINCIPAL CAST: Sandra Drzymalska, Lorenzo Zurzolo, Mateusz Kościukiewicz, Isabelle Huppert
JERZY SKOLIMOWSKI
Legendary Polish director, screenwriter and actor. A leading figure of the generation of the Polish '60s renaissance. He studied Film direction at the famous Lodz school. In his early days he collaborated as a screenwriter with Wajda and Polanski. His films have received many awards at Berlin, Venice and Cannes among others.
FILMOGRAPHY (SELECTED)
2022 EO
2015 11 Minutes
2008 Four Nights with Anna
1985 The Lightship
1984 Success Is the Best Revenge
1982 Moonlighting
1978 The Shout
1970 Deep End
1967 The Departure
1966 Barrier
1965Walkover