THE BANSHEES OF INISHERIN
The director of "Three Billboards Outside Ebbing, Missouri '' reunites the exquisite leading duo from "In Bruges", having Colin Farrell and Brendan Gleeson, in their unique way, portray two friends, on a small Irish island, and leading the avalanche of events caused by the mysterious rift between them. An apparently trivial occurrence inspires the accomplished Martin McDonagh to make one of the best films of the year: a tragicomedy of black humour, with caustic dialogues and surprising emotion about the limits of freedom and free will, the burden of our responsibility to others and the deep ironies of the human condition.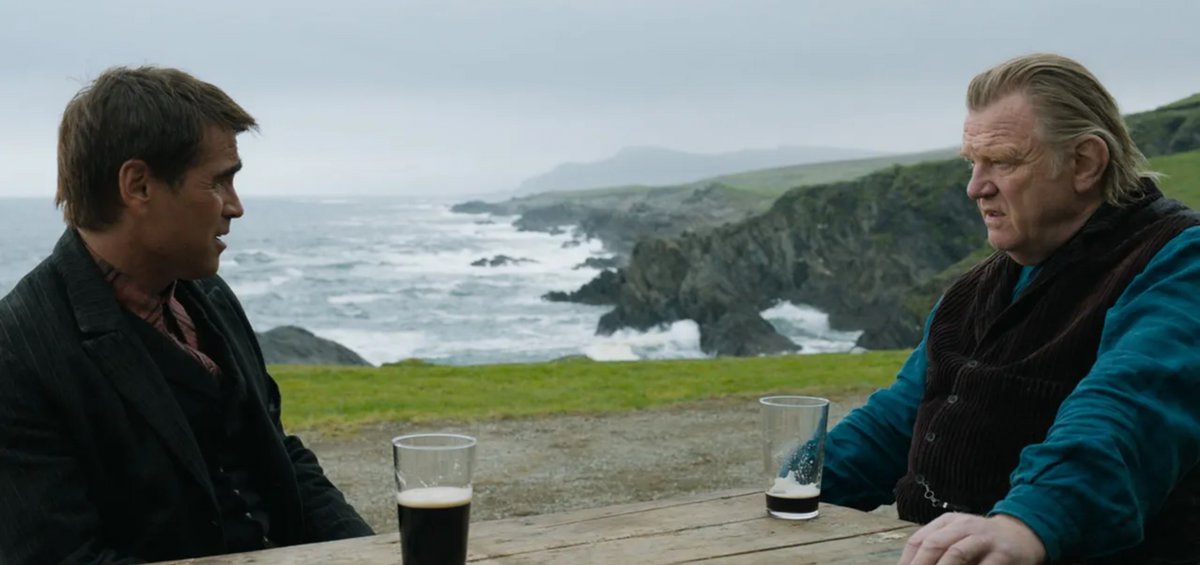 IRELAND, USA, UK/ 2022/ COLOR/ DCP/ 114'/ ENGLISH
Spring, 1923, a small island in Ireland. The long friendship of two men falls mysteriously apart when one announces he no longer wishes to be friends. The incident causes a fuss among the few people residing on the island, who become the silent audience of a separation which at first seems insignificant but soon assumes great importance. Martin McDonagh brings together again Colin Farell and Brendan Gleeson, the wonderful protagonist duo of 'In Bruges' and makes one of the best films of the year: a tragicomedy filled with black humour, sardonic dialogues and unexpected emotion about the boundaries of freedom and free will, the weight of our responsibility towards others and the dark ironies of the human condition. L.K.
DIRECTOR: Martin McDonagh
SCREENWRITER: Martin McDonagh
DoP:Ben Davis
MUSIC: Carter Burwell
EDITOR:Mikkel E. G. Nielsen
PRINCIPAL CAST:Colin Farrell, Brendan Gleeson, Kerry Condon, Barry Keoghan, Pat Shortt, Jon Kenny
MARTIN McDONAGH
British author, screenwriter, director and producer, born in 1970. Remarkable career at the theatre, four nominations for Tony Αward, an Oscar win for short film in 2004, and three Oscar nominations. One of the most particular and delightful voices of contemporary English cinema.
FILMOGRAPHY
2022 The Banshees of Inisherin
2017 Three Billboards Outside Ebbing, Missouri
2012 Seven Psychopaths
2008 In Bruges