DAYS OF HEAVEN
The story of a doomed love triangle (Richard Gere, Brooke Adams, Sam Shepard) on a plantation at the start of the 20th century is transformed by Malick into a biblical parable. Filmed entirely at dawn and dusk, for the purpose of capturing a dream-like frame, the ethereal film plants a poetic element in the heart of 70s American cinema. Winner of the Best Director award at Cannes, an Oscar nomination for Ennio Morricone and an Oscar win for Best Cinematography for Néstor Almendros.
Introduction by Marco Moriconne, son of the great composer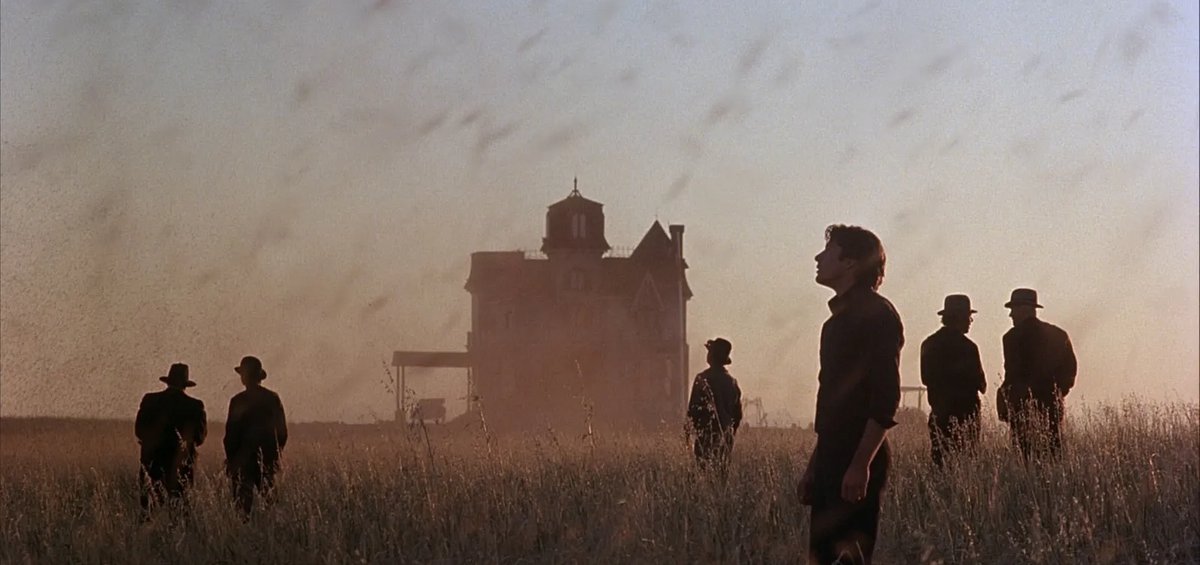 USA / 1978 / COLOR / DCP / 94' / ENGLISH

One of the most beautiful films ever made, evidence of the '70s American cinema renaissance and the unique 'Malick look'. In the beginning of the previous century, a couple is looking to work for a great landholder. But love will have an impact on the ulterior motives of the couple. Bathed in the heavenly light of Néstor Almendros (Oscar for Best Cinematography), firmly structured between natural beauty and solid drama, Malick's film sprung from harrowing filming and an exhaustive two-year editing. But those pains are nowhere to be seen. Instead we admire an exquisite structure, a parade of dreamy scenes, an organic mixture of realism with idealism and the nightmare of the imminent World War. Best Director award in Cannes. I.D.
DIRECTOR: Terrence Malick
SCREENWRITER: Terrence Malick
DoP: Néstor Almendros, Haskell Wexler
MUSIC: Ennio Morricone, Leo Kottke
EDITOR: Billy Weber
PRINCIPAL CAST: Richard Gere, Brooke Adams, Sam Shepard, Linda Manz

TERRENCE MALICK
A sui generis American director and screenwriter, born in 1943. Having made five films during the first 38 years of his career he 's been a Hollywood 'hermit'. During the last day he made an impressive comeback with four films. A three-time Oscar nominee and winner of Palme d' Or.

FILMOGRAPHY (SELECTED)
2011 The Tree of Life
2005 The New World
1998 The Thin Red Line
1978 Days of Heaven
1973 Badlands