ALL THE PRESIDENT'S MEN
At the peak of 70s political cinema, and with the Vietnam wound still fresh, Alan J. Pakula rushes to retell the Watergate scandal while it was still hot, through the eyes of the journalistic duo that brought it to light. Under his guidance, Robert Redford and Dustin Hoffman immerse themselves in an evocative thriller, absolutely fixated on the defining details that would lead to Nixon's resignation from the presidency and usher US politics into the worst period of the cold war era. The film received eight Oscar nominations, among which for Best Picture and Best Director, winning Best Screenplay out of the top awards. Introduction by journalists Eliza Triantafillou from Inside Story and Thodoris Chondrogiannos from Reporters United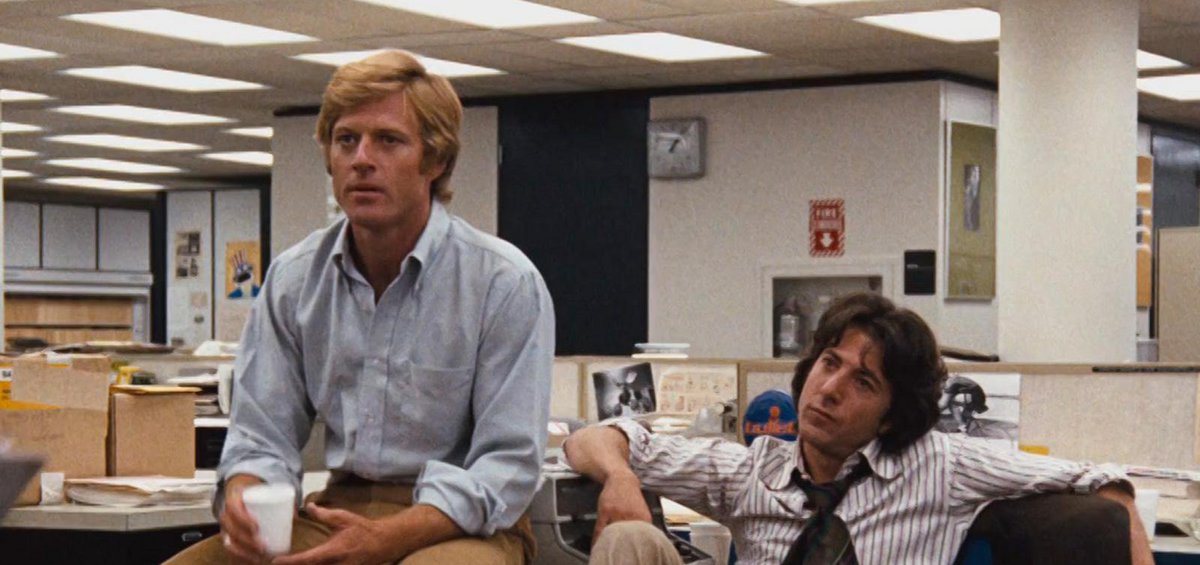 USA / 1976 / COLOR / DCP / 138' / ENGLISH

The impeccable merging of political thriller and investigative journalism. Robert Redford is in charge. For four years he moved earth and sky, bought the rights to Bob Woodward's and Carl Bernstein's book, the journalists who brought Watergate to light, hired William Goldman as a screenwriter, supervised every stage of production and became the protagonist, so that Warner Bros. would be interested to produce. This is a film that can make young people want to become journalists and journalists for once proud of their job. In life things don't always go that way, but here, thanks to the care of insightful Alan Pakula the genre of Hollywood journalistic thriller was at its best. I.D.
DIRECTOR: Alan J. Pakula
SCREENWRITER: William Goldman
DoP: Gordon Willis
MUSIC: David Shire
EDITOR: Robert L. Wolfe
PRINCIPAL CAST: Dustin Hoffman, Robert Redford, Jason Robards, Jack Warden, Martin Balsam, Hal Holbrook

ALAN PAKULA (1928-1998)
American filmmaker and three times Oscar nominee. He studied Drama at Yale and soon found himself in the studios where he excelled due to his production instinct. His filmography, though uneven, is systematically interesting and he is associated with the '70s political film.
FILMOGRAPHY (SELECTED)
1993 The Pelican Brief
1982 Sophie's Choice
1976 All the President's Men
1974 The Parallax View
1971 Klute