MANHATTAN
An ode to New York and the utopian quest for love itself, 'Manhattan' is Woody Allen's most elegant work, full of Gershwin melodies in total harmony with the black & white cinematography of Gordon Willis, composing an almost imaginary view of the director's beloved city. In this film, more than ever, and in an understanding manner, Allen bows down to human imperfection, striking the balance between impeccable comedic timing and deep melancholy, as the complex relationships unfold between the leading man he portrays and the women who surround him (Diane Keaton, Mariel Hemingway, Meryl Streep).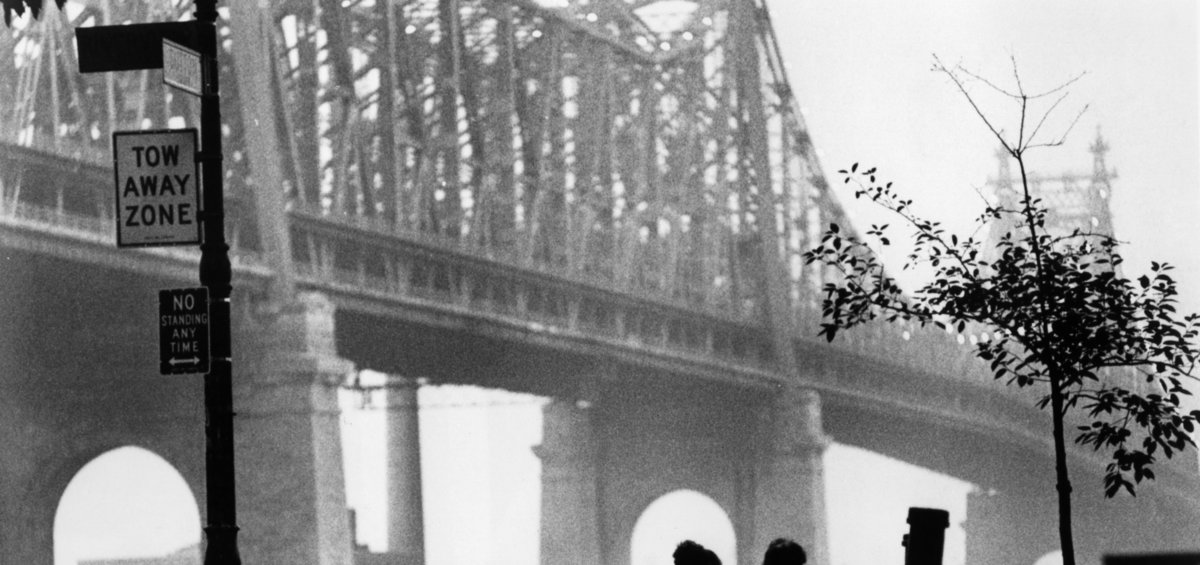 USA, 1979, B&W, DCP, 96', ENGLISH

The torrential humor and the melancholic existentialism of Woody Allen in probably the best romantic comedy in history. From the unique night shot of the Yankees stadium, to the scene at the planetarium and the iconic dawn at Queensboro Bridge to the magnificent finale, this is a masterpiece evident in the wonderful performances, the inspired b/w cinematography and Gershwin's music – which, since then, has left a mark. Allen (who disliked the film and was willing to pay the studio in order to prevent its release…) offers a city symphony, a relationship suite and an intermezzo of unique human cinema on his favorite subject – our disheartening tendency to forever want what we do not have. I.D.
DIRECTOR: Woody Allen
SCREENWRITERS: Woody Allen, Marshall Brickman
DoP: Gordon Willis
EDITOR: Susan E. Morse
PRINCIPAL CAST: Woody Allen, Diane Keaton, Michael Murphy, Mariel Hemingway, Meryl Streep, Anne Byrne

WOODY ALLEN
Legendary director, author, comedian and musician born in 1935. After a fabulous career as a stand-up comedian, he began his journey as writer-director in 1969. 50 films and 4 Oscars later, he holds a record in Screenwriting nominations (16) and has offered his collaborators numerous honours through the years.
FILMOGRAPHY (SELECTED)
2013 Blue Jasmine
2011 Midnight in Paris
2005 Match Point
1999 Sweet and Lowdown
1994 Bullet Over Broadway
1989 Crimes and Misdemeanors
1986 Hannah and her Sisters
1979 Manhattan
1977 Annie Hall
1975 Love and Death
1971 Bananas