NIGHT MOVES
A few years after raising the New Hollywood banner with 'Bonnie and Clyde', Arthur Penn enclosed an entire era of pessimism and paranoia in a desperate neo-noir that would later be recognized as one of the hidden gems of the 70s. 'Chinatown' signals the devastation of the idealist hero in the face of the prevalence of evil. In 'Night Moves' a private detective (a magnificent Gene Hackman), in search of the lost daughter of a fallen star, realizes his failure in decoding the disturbing signals of a relentless world spreading around him. The culmination of the film is a finale almost equal to that of Roman Polanski's masterpiece. Do not miss the opportunity to discover a great film, for decades unreleased in our country, a recent digital restored copy of which will be screened.
Introduction by director Alexis Alexiou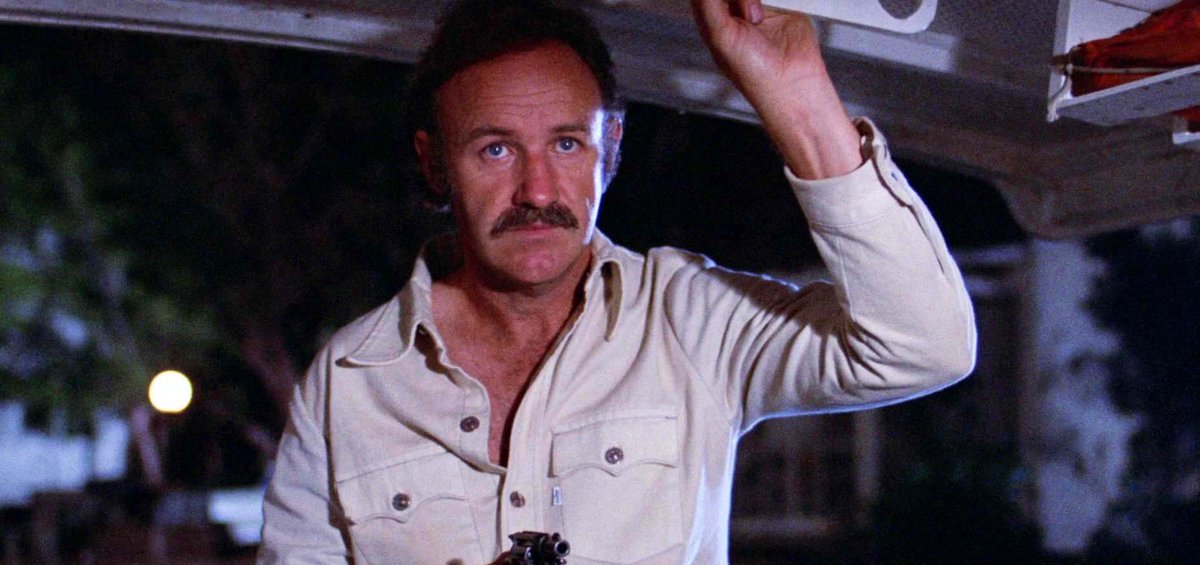 USA / 1975 / COLOR / DCP / 99' / ENGLISH

A private detective tries to solve the mystery of the disappearance of a young heiress and finds himself amidst events beyond him. The obscure, almost equivalent, sibling of 'Chinatown' is a shiny jewel that remains to be acknowledged. An example of how in film noir a simple case assumes uncontrollable dimensions and crushes the hero who fails to see the big picture (the original title is the key). An impeccable script structure, an intense, perfect editing (by the great Dede Allen), a unique sense of space, the watery atmospheres of the Florida Keys, the monumental, as usual, Gene Hackman, an essential debut by Melanie Griffith, and a final shot that stabs your right through the heart. Re-evaluating begins with us. I.D.
DIRECTOR: Arthur Penn
SCREENWRITER: Alan Sharp
DoP: Bruce Surtees
MUSIC: Michael Small
EDITORS: Dede Allen, Stephen A. Rotter
PRINCIPAL CAST: Gene Hackman, Susan Clark, Melanie Griffith, James Woods, Edward Binns, Jennifer Warren
ARTHUR PENN (1922-2010)
American director and producer, in a sense, through 'Bonnie and Clyde', New Hollywood's prophet and paternal figure of the '70s wave. His career began wonderfully in the late '50s and declined after 'Night Moves'. He was nominated three times for the Academy Award for Direction.
FILMOGRAPHY (SELECTED)
1975 Night Moves
1970 Little Big Man
1969 Alice's Restaurant
1967 Bonnie and Clyde
1965 Mickey One
1962 The Miracle Worker