THE LAST PICTURE SHOW
The hardcore cinephile, Peter Bogdanovich, the spiritual child of Nouvelle Vague, having followed in the footsteps of his French counter-parts who jumped from critiquing to directing, delivered his first significant writing sample in the early stages of New Hollywood. The story of a group of teenagers, headed nowhere, bogged down in a rundown town of the American South was a definitive contribution which set the bar high for future coming-of-age stories that would flood cinemas. Featuring a powerful cast with Jeff Bridges, Cybill Shepherd, Sam Bottoms, Ellen Burstyn, Cloris Leachman and Ben Johnson with the latter two winning two of the 8 Oscars the film was nominated for.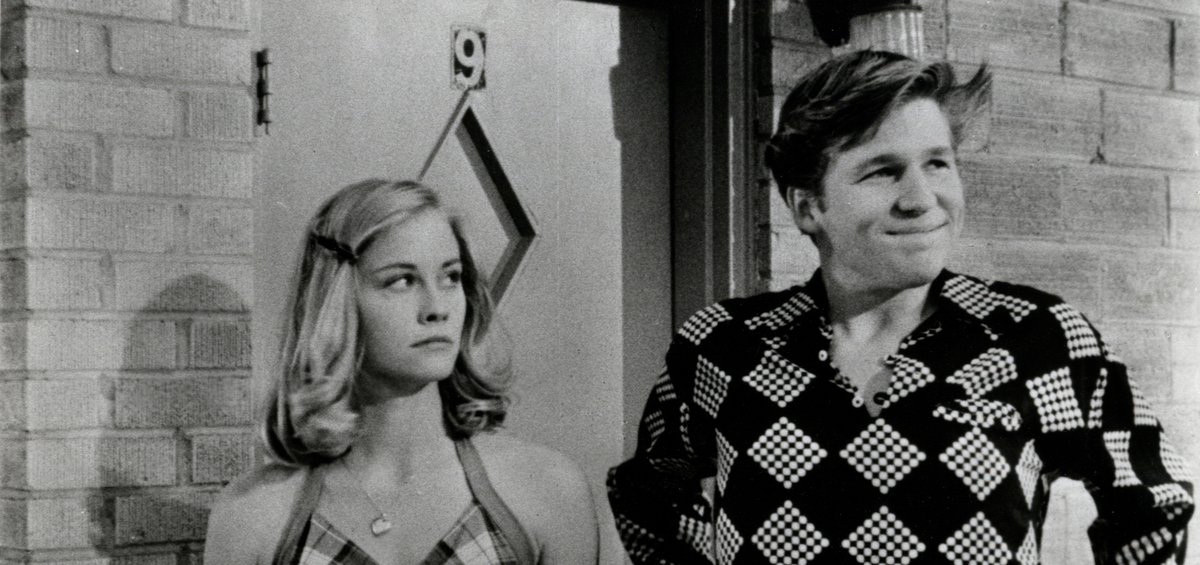 USA / 1971 / B&W / DCP / 118' / ENGLISH

The lives of the people in an early '50s Texas town. When soap opera turns into high art. 32-year-old Bogdanovich, in the decade that had in store experimentation with Hollywood form, decides with the mastery of an experienced director on a black and white traditional film. Capitalising on the amazing performances by the cast, he creates a retro imagination of nostalgic realism, bids farewell on behalf of his generation to their predecessors that the '70s would dethrone and whispers a hymn to the cinema, emotional but altruistically post-modern as well – Hawks' 'Red River' reference is telling. Perhaps never again in the American cinema has the passing of time been filmed so tenderly and so cruelly simply. I.D.
DIRECTOR: Peter Bogdanovich
SCREENWRITERS: Larry McMurtry, Peter Bogdanovich
DoP: Robert Surtees
EDITORS: Donn Cambern, Peter Bogdanovich
PRINCIPAL CAST: Timothy Bottoms, Jeff Bridges, Ellen Burstyn, Ben Johnson, Cloris Leachman, Cybill Shepherd
PETER BOGDANOVICH (1939-2022)
American director, screenwriter, producer, film critic and film historian. Though he never quite reached the heights of this film, his filmography, which wore out after the mid '80s, has influenced many directors and needs re-evaluating.
FILMOGRAPHY (SELECTED)
1990 Texasville
1975 At Long Last Love
1974 Daisy Miller
1973 Paper Moon
1972 What's Up, Doc?
1971 The Last Picture Show