DOG DAY AFTERNOON
What was meant to be an easy bank heist, naturally, goes completely wrong with an ex-veteran now outcast robber commiting crimes in the name of love, a police force embodying the outgrowth of a morally depraved power and the Press having surrendered to the pleasure of voyeurism. This is the marked deck of cards with which Al Pacino's Sonny gambles everything on the promise of a better day. For many, Lumet's greatest film, undoubtedly his most profound in terms of the allegorical portrayal of the American dream and a bitter analysis of social issues that were begging to be addressed in the public sphere. An epic performance by Pacino, with nine Oscar nominations, 'Dog Day Afternoon' finally only won that for Best Original Screenplay.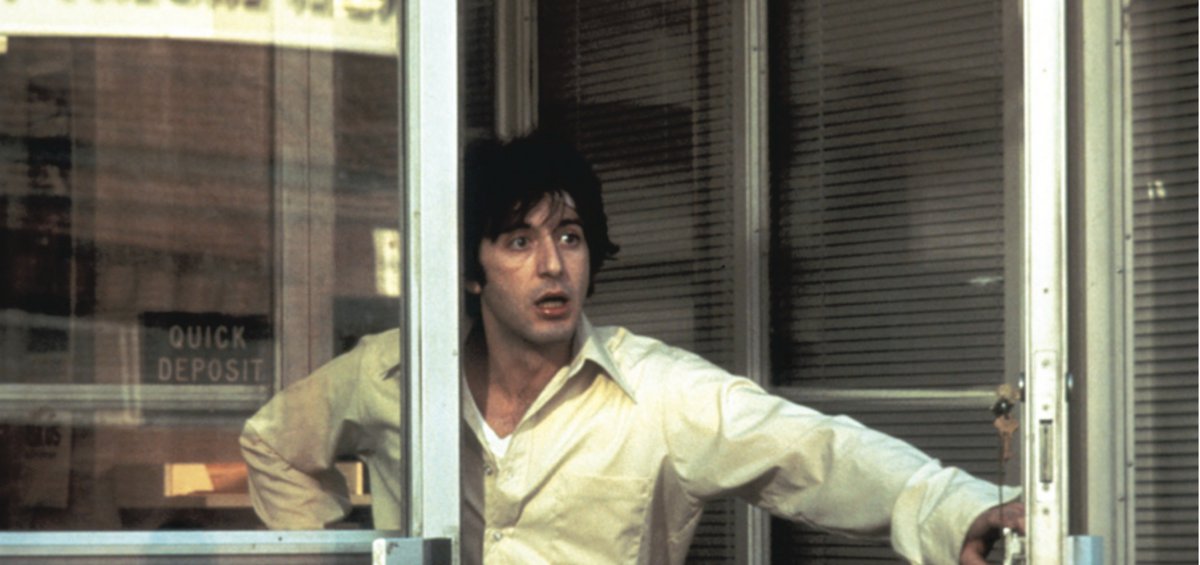 USA / 1975 / COLOR / DCP / 125' / ENGLISH

Two amateur bank robbers are devastatingly tangled in the web that the Police, the Press and their pressing need has spun. A great combination of human drama and political focus by the continuously exquisite (in the '70s too) Sidney Lumet. The social sensitivity and lumpen heroes, the complete lack of pretentiousness which defines '70s American realism, the inconceivable transformation of Al Pacino just one year after 'The Godfather II', and finally the moral strength and creative authenticity, obvious especially in the way of presenting (and choosing) difficult sub-plots, offer a drama on the disintegration of the individual by institutions which forget the ideals that once upon a time formed a country. I.D.

DIRECTOR: Sidney Lumet
SCREENWRITER: Frank Pierson
DoP: Victor J. Kemper
EDITOR: Dede Allen
PRINCIPAL CAST: Al Pacino, John Cazale, James Broderick, Charles Durning, Chris Sarandon
SIDNEY LUMET (1924-2011)
One of the top representatives of his generation, Lumet never won an Oscar (5 nominations) or, amazingly, no other major award. However the level of his films is unreachable by most other directors, while his dramas (legal, political, crime, anti-war, existential, satirical) place him in a pantheon comprised of few members.
FILMOGRAPHY (SELECTED)
2007 Before the Devil Knows You 're Dead
1982 The Verdict
1975 Dog Day Afternoon
1974 Murder on the Orient Express
1973 Serpico
1965 The Hill
1960 The Fugitive Kind
1957 12 Angry Men