MIDNIGHT COWBOY
A naive country boy and wannabe gigolo leaves Texas with only a transistor radio and a cowboy outfit, and goes to New York to make money as a hustler for rich women only to find that his corny getup and services go unnoticed, aside for, perhaps, a small-time crook. They both see in each other the familiar figure of a hurt outcast. Jon Voight and Dustin Hoffman find a lifeline through the human bond of symbiotic friendship they form and with it they navigate a vast urban ocean filled with self-centered people as John Schlesinger ushers the 60s New Hollywood movement into the next decade. To this day, this is the only X-rated film to win the Best Picture Academy Award (along with Best Director and Best Adapted Screenplay).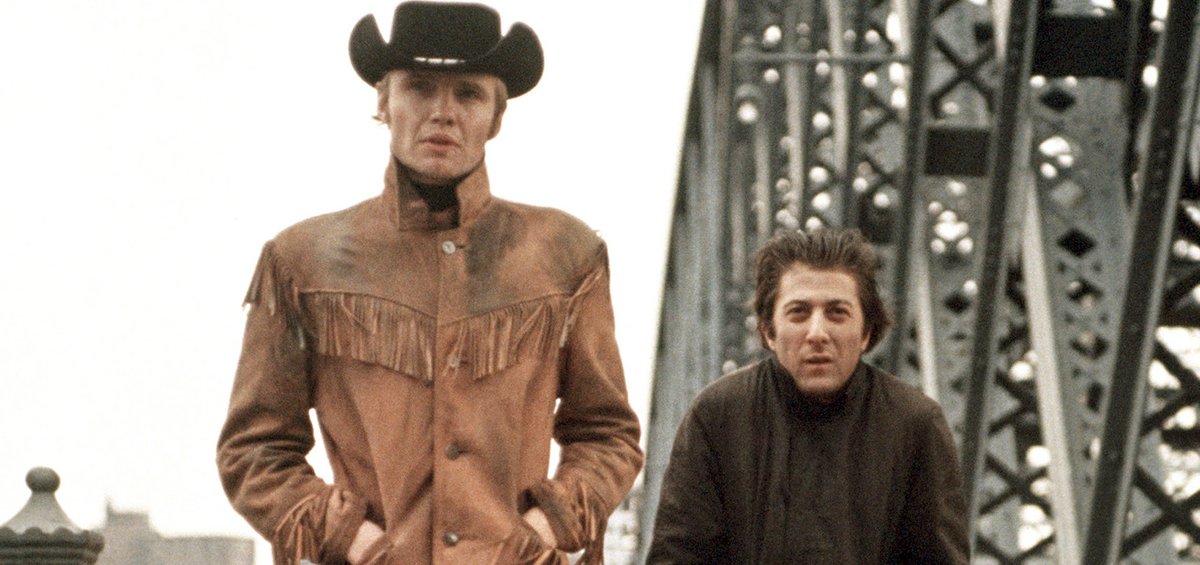 USA / 1969 / COLOR / DCP / 113' / ENGLISH

'Bonnie and Clyde' may get the credit but 'Midnight Cowboy' walks the walk and is bold enough to define Hollywood '70s. One year after 1968 which politically meant the end of delusion, two years after the flower power celebrations and the summers of love, Englishman Schlesinger makes the first great film about the New Hollywood anti-heroes, the inglorious defeated by-products of a deception. The symbolisms are palpable, the stateless cowboy who aspires to become a male prostitute, the gay crippled son of immigrants, the American dream which others see -and usually under the influence – while the big city poverty is pure torture. The only X-rated production to ever win an Academy Award for Best Film. I.D.
DIRECTOR: John Schlesinger
SCREENWRITER: Waldo Salt
DoP: Adam Holender
MUSIC: John Barry
EDITOR: Hugh A. Robertson
PRINCIPAL CAST: Dustin Hoffman, Jon Voight, Brenda Vaccaro, John McGiver, Ruth White, Sylvia Miles, Barnard Hughes

JOHN SCHLESINGER (1926-2003)
English director. He fought in World War II, filming from the front. He studied at Oxford and then worked as an actor, before becoming exclusively a director in 1960. His first three films during this decade are exemplary, however after this film (Oscar for Best Director) and after the '70s his course declined.
FILMOGRAPHY (SELECTED)
1976 Marathon Man
1971 Sunday Bloody Sunday
1969 Midnight Cowboy
1965 Darling
1963 Billy Liar