CHINATOWN
Through the tragic story of Jake Gittes, a private detective who becomes entangled in greedy business interests in 1930s Los Angeles, Roman Polanski delivers a fundamental renewal of film noir with what many deem the best film in his envious career. Almost five decades later, "Chinatown" maintains its legendary status due to its many virtues, from the Oscar-winning script by Robert Towne to the performances given by Jack Nicholson and Faye Dunaway. To this day, the film succeeds in preserving the atmosphere of another era as it uniquely reflects, in great part due to the highly pessimistic finale, the unprecedented lack of faith of American society in its institutions, in the shadow of the Watergate scandal and the war in Vietnam.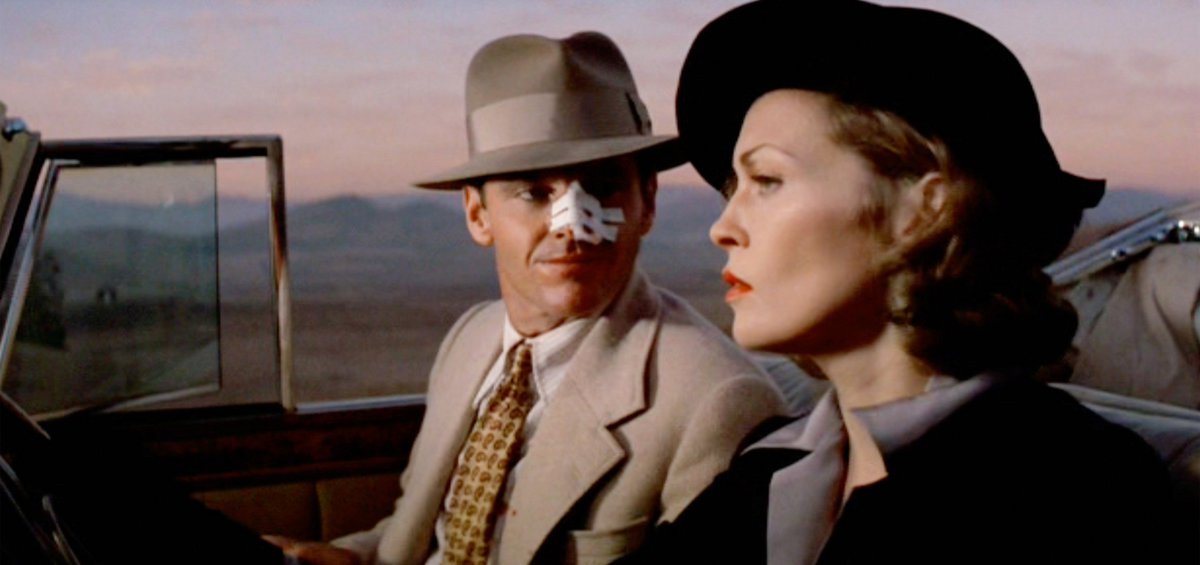 USA / 1974 / COLOR / DCP / 131' / ENGLISH

Through the tragic story of the private detective who gets in the way of the merciless business interests involved in the exploitation of the Los Angeles water supply in the 1930s, Polanski manages to radically reinvent film noir, making what many consider the finest film of his enviable career. 48 years since its release, the "Chinatown" legend remains intact thanks to its many virtues, starting with the seminal script all the way to Nicholson, Dunaway and Houston's career-best performances. Defining the zeitgeist of an entire era, it reflects the unprecedented faithlessness Americans displayed towards institutions - hence the profoundly downbeat finale - as the country was spiraling down the aftermath of Watergate and the Vietnam War. N.S.

DIRECTOR: Roman Polanski
SCREENWRITER: Robert Towne
DoP: John A. Alonzo
MUSIC: Jerry Goldsmith
EDITOR: Sam O'Steen
PRINCIPAL CAST: Jack Nicholson, Faye Dunaway, John Huston, John Hillerman, Perry Lopez, Burt Young
ROMAN POLANSKI
Born in Paris, the 89-year-old Roman Polanski studied at the renowned school in Lodz, Poland. A legend of international cinema, Polanski has 5 Academy Award nominations, one win and has been celebrated in every major festival worldwide.
FILMOGRAPHY (SELECTED)
2019 J'accuse
2010 The Ghost Writer
2002 The Pianist
1999 The Ninth Gate
1988 Frantic
1979 Tess
1974 Chinatown
1968 Rosemary's Baby
1965 Repulsion
1962 Knife in Water