HEAVEN'S GATE
Born out of the most infamous film shooting in the history of cinema (about which books have been written and documentaries have been made), it led to the bankruptcy of one of the biggest Hollywood studios, it marked the definitive end of a gracious period of complete artistic control American directors had enjoyed the previous decade and doomed the Oscar-winning director of 'The Deer Hunter' to fall into disrepute. And yet this cursed film is a magnificent bittersweet masterpiece which exposes the true facts behind the extermination of a large number of immigrants by the land barons of Wyoming in the 19th century. The film boasts an enviable cast with the likes of Kris Kristofferson, Jeff Bridges, Isabelle Huppert, Christopher Walken and John Hurt. The film will be screened in a digitally restored copy of the definitive director's cut.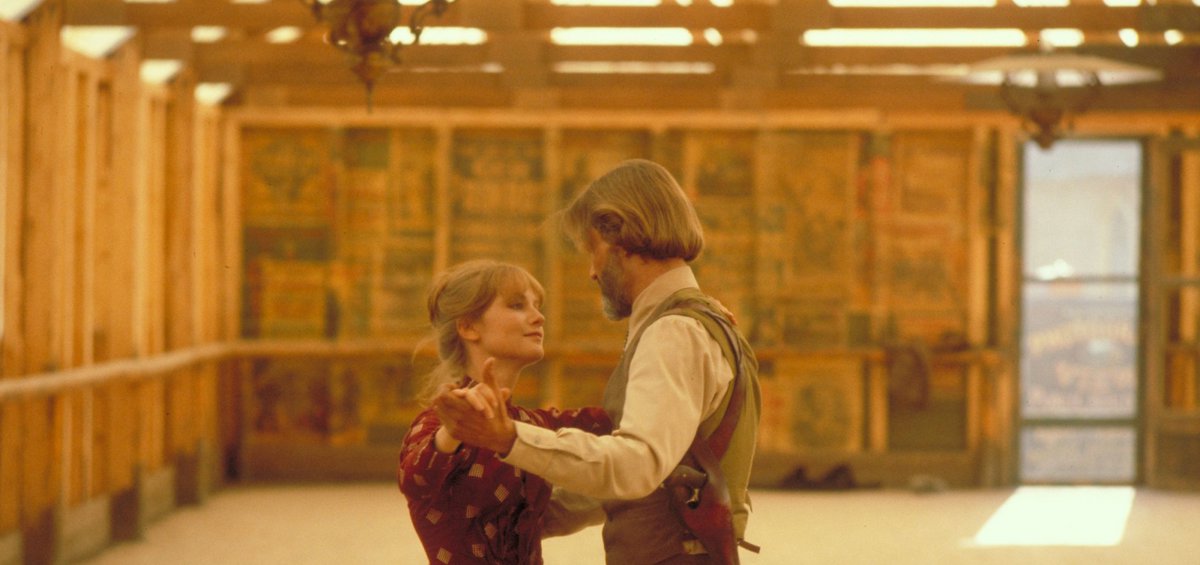 USA / 1980 / COLOR / DCP / 219' / ENGLISH
t had a notoriously difficult shoot, drove one of the biggest Hollywood studios to the ground and condemned its Academy award-winning director to disrepute. The most cursed film in the history of American cinema, however, is a monumental masterpiece, which revisits some of the most undignified pages of recent history to recount the true events of the extermination in cold blood of a large number of immigrants by the landlord barons in 19th century Wyoming. Based on this hideous event, Cimino devised a magnificent allegory of a dirty, unholy America, meticulously building an elaborate, massive and beautiful cinematic structure. L.K.
DIRECTOR: Michael Cimino
SCREENWRITER: Michael Cimino
DoP: Vilmos Zsigmond
MUSIC: David Mansfield
EDITORS: Lisa Fruchtman, Gerald Greenberg, William Reynolds, Tom Rolf
PRINCIPAL CAST: Kris Kristofferson, Christopher Walken, John Hurt, Sam Waterston, Brad Dourif, Isabelle Huppert, Jeff Bridges, Joseph Cotten
MICHAEL CIMINO
Cimino's career was marked by the success of "The Deer Hunter". He studied art and architecture at Yale in the early '60s and got his professional start in New York making tv commercials. He moved to Los Angeles and his screenwriting work on "Magnum Force" led to a beneficial relationship with Clint Eastwood, who starred in "Thunderbolt & Lightfoot".
FILMOGRAPHY
1996 The Sunchaser
1990 Desperate Hours
1987 The Sicilian
1985 Year of the Dragon
1980 Heaven's Gate
1978 The Deer Hunter
1974 Thunderbolt and Lightfoot