DELIVERANCE
Extreme masculinity, man's clash with nature and an agonising survival adventure, magnificently photographed by the incomparable Vilmos Zsigmond and boldly directed. Four business friends, completely at ease in the arms of capitalism, decide to go canoeing on the natural Kahulaguasi River before being turned into a lake thanks to a man-made dam. Burt Reynolds and Jon Voight row manically against their otherwise conventional existence on a journey that will bring them head-to-head with the wildest animal instincts of rural America. Three Oscar nominations (Best Film, Director, Editing) for one of the most brutal films ever to come out of Hollywood.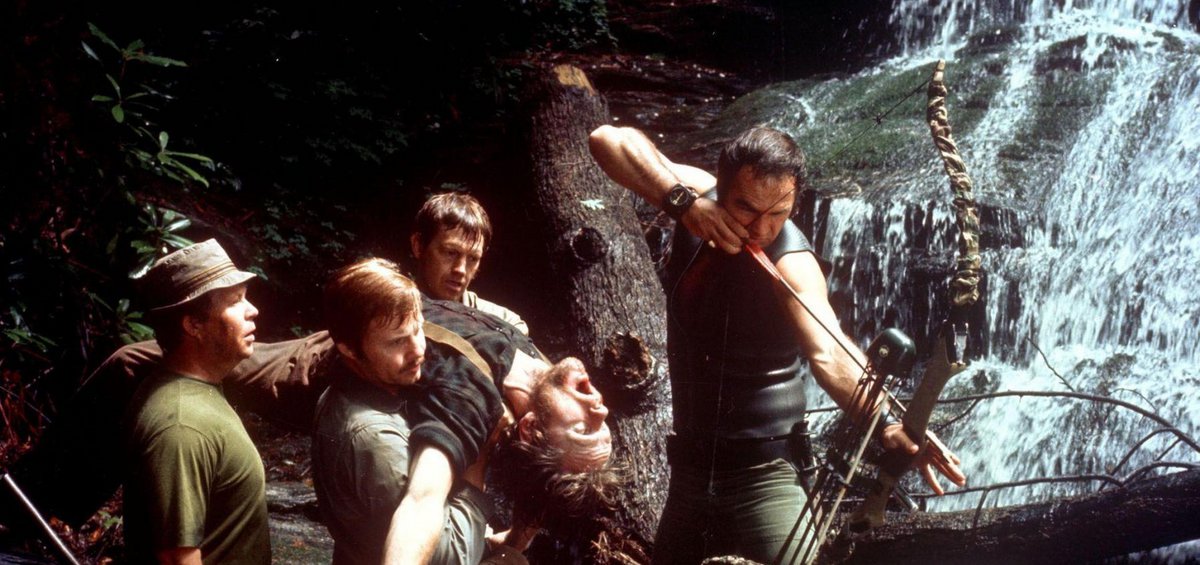 USA / 1972 / COLOR / DCP / 110' / ENGLISH

Four friends decide to leave their urban slump and go kayaking in the wild. But their encounter with two hunters in the woods will lead to a life-changing violent clash. One of the best nature adventures ever filmed, is unsurprisingly not just a nature adventure but a film that contains perfectly all three kinds of dramatic conflict in art: conflict with the elements of nature, conflict with the others and conflict with ourselves. Directed deliberately with a sense of timing which feels about to become illegal these days, the film hovers above iconic scenes, being a poetic masterpiece on moral consequences of human actions. I.D.
DIRECTOR: John Boorman
SCREENWRITER: James Dickey
DoP: Vilmos Zsigmond
MUSIC: Eric Weissberg
EDITOR: Tom Priestley
PRINCIPAL CAST: Jon Voight, Burt Reynolds, Ned Beatty, Ronny Cox

JOHN BOORMAN
English director, screenwriter and producer, born in 1933. Empirically self-taught, he became Head of Documentary of BBC. He entered the film industry in the mid '60s and since then his career, with very few exceptions, has been an almost unbroken chain of artistic successes. 5 Academy Award nominations.
FILMOGRAPHY (SELECTED)
1998 The General
1987 Hope and Glory
1985 The Emerald Forest
1981 Excalibur
1974 Zardoz
1972 Deliverance
1968 Hell in the Pacific
1967 Point Blank