THE GODFATHER
A genius family saga, an opera of violence, an indoor epic, an allegory of America, a masterful gangster drama of shakespearean dimensions and a film which forever changed the course of contemporary cinema. Whatever one may write about Francis Ford Coppola's film, it won't be enough. Fifty years since its release, 'The Godfather' has not ceased to evoke the awe one ought to feel when enjoying a real work of art. Three Oscars (Best Film, Best Actor and Adapted Screenplay) out of a total of 11 nominations. A brand new digitally restored copy of the film will be screened on the occasion of its 50th anniversary.
Introduction by film critic Thodoris Koutsogiannopoulos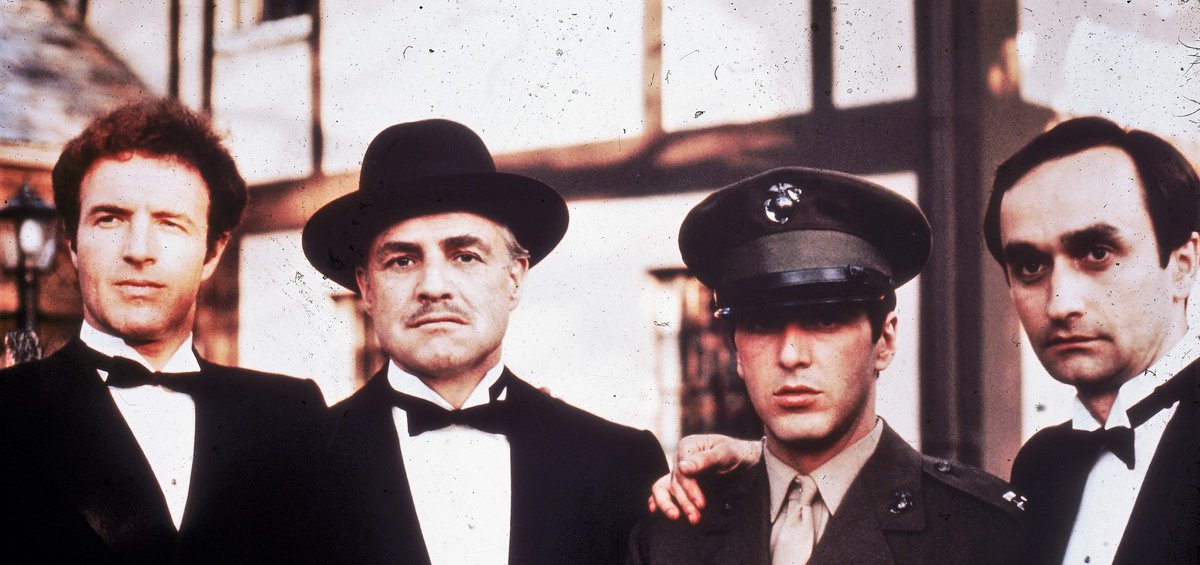 USA / 1972 / COLOR / DCP / 175' / ENGLISH, ITALIAN

The story of the Corleone family, infamous New York mobsters, since the end of World War II to the mid '50s. Popular and elusive at the same time, Francis Ford Coppola's grand film is for many the peak of narrative film. Its influence exceeds far beyond the 'narrow 'limits of art, being in the 50 years from it a social event, and a western cultural pillar upon which eras meet and, artistically speaking, the criterion of achievement is defined. Praised like no other film, this is where the American cinema in its entirety was expressed and, for some, summed up. I.D.
DIRECTOR: Francis Ford Coppola
SCREENWRITERS: Mario Puzo, Francis Ford Coppola
DoP: Gordon Willis
MUSIC: Nino Rota
EDITORS: William Reynolds, Peter Zinner
PRINCIPAL CAST: Marlon Brando, Al Pacino, James Caan, Diane Keaton, Robert Duvall, John Cazale, Talia Shire, Sterling Hayden

FRANCIS FORD COPPOLA
American filmmaker born in 1939. Central figure of the '70s for American cinema. He studied Theatre at Hofstra and Film at the University of Los Angeles. Awarded five times with an Academy Award, two Palmes D' Or at Cannes and numerous honours. His four films in the '70s are an unbeatable feat.
FILMOGRAPHY (SELECTED)
2009 Tetro
1992 Dracula
1990 The Godfather Part III
1984 The Cotton Club
1983 Rumble Fish
1982 One from the Heart
1979 Apocalypse Now
1974 The Godfather Part II
1974 The Conversation
1972 The Godfather