TAXI DRIVER
In his taxi, Robert De Niro as a mentally disturbed Vietnam veteran, drives through the streets of nighttime New York reeking of sweat and abandonment. Tormented by insomnia and disgusted with the corruption that surrounds him, he embarks on a personal crusade to make the world a better place. In his most emblematic film, Martin Scorsese, delivers an exceptional study of the alienation and loneliness of large cities and simultaneously a bloodstained reflection of the era they resulted from. The film made De Niro into an iconic actor and received the Palme d'Or from the Cannes Film Festival while being blatantly overlooked by the American Academy.
A 4K digitally restored copy of the film will be screened.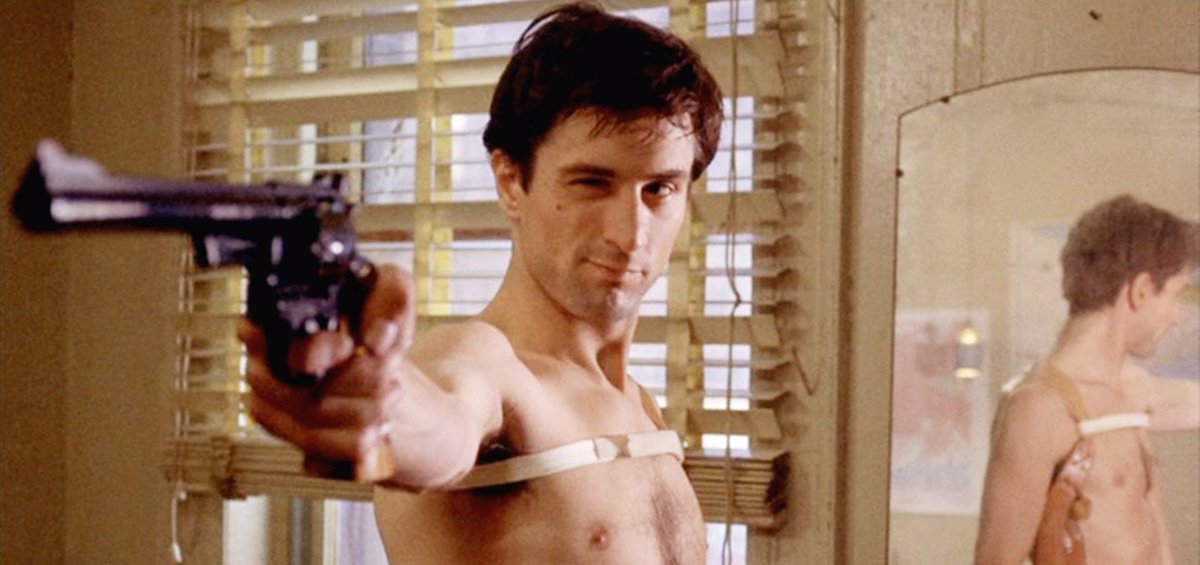 USA / 1976 / COLOR / DCP / 114' / ENGLISH

Travis Bickle is a Vietnam veteran working as a taxi driver in New York. During his obsessive night shifts he realises the decadence of the big city and decides to take action. The first, and best, meeting of the holy trinity of De Niro, Scorsese and Schrader, is a human drama, an urban polyphony and an existential monograph in a unique package. While Schrader creates script polysemies, Scorsese spirals into unforgettable compositions and De Niro gives flesh, blood and soul to the open wounds that the American, indeed the Western, political life traumatically bequeaths to its people. Relentless political cinema, impeccable art, an Οlympian achievement for many, underwhelming, successors. Palme d' Or at Cannes 1976. I.D.
DIRECTOR: Martin Scorsese
SCREENWRITER: Paul Schrader
DoP: Michael Chapman
MUSIC: Bernard Herrmann
EDITORS: Marcia Lucas, Tom Rolf, Melvin Shapiro
PRINCIPAL CAST: Robert De Niro, Jodie Foster, Albert Brooks, Harvey Keitel, Cybill Shepherd, Peter Boyle
MARTIN SCORSESE
American filmmaker, born in 1942. He got his BA and MA in Film Studies from the University of New York, where he taught later on. 14 Oscar nominations, one time winner. Ηe is the most critically acclaimed director of his generation, while he has delivered monumental contribution on film restoration.
FILMOGRAPHY (SELECTED)
2013 The Wolf of Wall Street
2006 The Departed
1995 Casino
1990 Goodfellas
1982 The King of Comedy
1980 Raging Bull
1976 Taxi Driver
1973 Mean Streets