BRING ME THE HEAD OF ALFREDO GARCIA
The desperate vision and uncompromising lyricism of Peckinpah ('The Wild Bunch') compose a mournful ballad for the ultimate anti-hero (Warren Oates' performance is unforgettable). The anti-hero who saw his story come to life in frames soaked in alcohol and covered in dust. Who knows that there is no morality to his adventure which will inevitably meet its end down the barrel of a relentless machine gun. The ghost of the headless charmer, Alfredo Garcia, is none other than the untameable spirit of New Hollywood, which, before settling into studio life, embraced life in the margins where it met the poet of violence in a gritty bizarre neo-western masterpiece.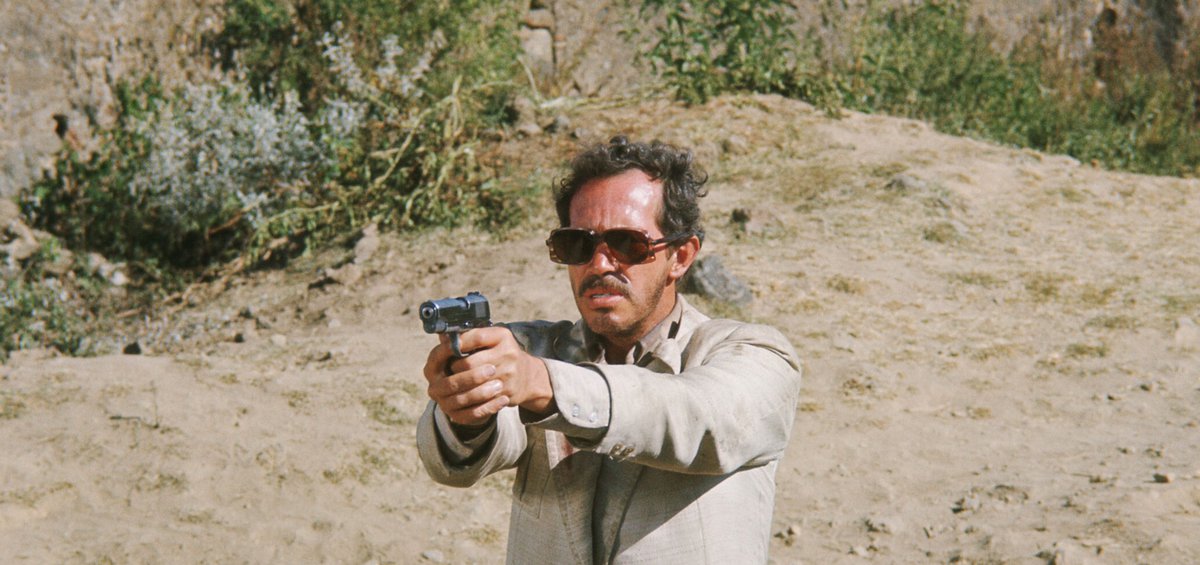 MEXICO / USA / 1974 / COLOR / DCP / 112' / ENGLISH, SPANISH

Morbid and macabre, pessimistic to the point of irrevocable nihilism, but also weirdly lyrical in a seeming immodesty, the most personal (and self-criticising) film by Peckinpah is a timeless maverick. In its frames the era of the Western seems dead – decapitated even. The horizons and the snowy mountains, eternal, the same as when Mann and Ford filmed them, view from above rundown cars instead of horses, muddy carnages and 'heroes' with dark glasses instead of reflecting eyes – symbols of the emotional darkness they crave. Peckinpah actively tried to die prematurely, maybe to avoid any hint of artistic political correctness. This desolate film can be read as his exodus journal. I.D.
DIRECTOR: Sam Peckinpah
SCREENWRITERS: Gordon Dawson, Sam Peckinpah
DoP: Álex Phillips Jr.
MUSIC: Jerry Fielding
EDITORS: Garth Craven, Robbe Roberts, Sergio Ortega, Dennis E. Dolan
PRINCIPAL CAST: Warren Oates, Isela Vega, Robert Webber, Kris Kristofferson, Emilio Fernandez

SAM PECKINPAH (1925-1984)
American director and screenwriter. He studied History and on a postgraduate level Film in California. He was a marine in China during World War II. Assisted Don Siegel in five films. He worked extensively for television before focusing on cinema, where he constantly faced problems with the studios, due to the content of his films, budget cuts and quick temper.

FILMOGRAPHY (SELECTED)
1978 Convoy
1974 Bring Me the Head of Alfredo Garcia
1973 Pat Garret and Billy the Kid
1971 Straw Dogs
1969 The Wild Bunch
1962 Ride the High Country