ARE WE LOST FOREVER
Three years of a passionate relationship are cast away when Adrian and Hampus decide they no longer wish to share a house, a bed or a life. What happens when two people decide to take different routes while their lives continue to orbit around the love and passion that brought them together in the first place? The answers are found in this disarmingly candid debut which adroitly keeps the audience guessing how the initially recognisable love story will turn out.
You can purchase your ticket here. The film is also available for screening on festival's digital platform. For additional information please visit online.aiff.gr.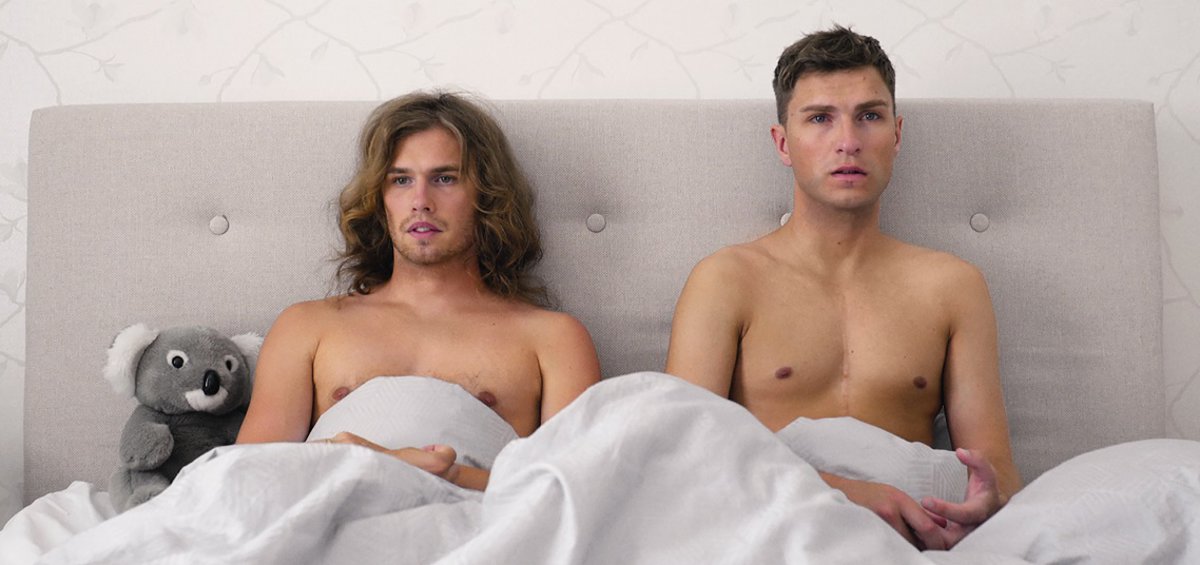 SWEDEN | 2020 | COLOR | DCP | 104' | SWEDISH
An overwhelming percentage of relationship films end at the beginning of a new one. David Färdmar's debut starts at the end, setting a rather ambitious goal: not only to observe the stages of coldness, rage, pain and love of a gay version of 'Marriage Story' but to describe the mechanism of the parting. Impressively, it will also portray the psyche of the person unconsciously contributing to the separation.
The Gothenburg environment shows cleverly the mingling of Swedish society, the desire of child-bearing, the comfort of a lived social acceptance but also the inevitable (?) mire in the 'civilized' bourgeoisie. A great performance by Björn Elgerd, in the role of Andrian. I.D.
DIRECTOR: David Färdmar
SCREENWRITER: David Färdmar
DoP: Camilla Topuntoli
EDITOR: Christoffer Sevholt
​PRINCIPAL CAST: Jonathan Andersson, Björn Elgerd, Shirin Golchin, Maria Hedborg, Victor Iván, Lisbeth Johansson, Daniel Långelid, William-Patrik Molvén, Nemanja Stojanovic, Micki Stoltt, Michaela Thorsén, Melker Wernberg
DAVID FÄRDMAR
Gothenburg-based director, screenwriter, casting director and producer of multi-awarded shorts and documentaries widely screened at festivals, born in 1972. 'Are We Lost Forever' is his first fiction feature film.
FILMOGRAPHY
2020 Are We Lost Forever