CICADA
During a hot New York summer, a bisexual young man puts a stop to his rampant sex life when he meets and falls in love with a charming African American man. Will the budding interracial romance between two people, who are burdened by personal tragedies, heal their wounds and turn into something more meaningful? Aside from achieving exceptional chemistry between them, the two protagonists of this gentle and seductive romance also co-wrote the script, adding many autobiographical elements to a beautiful film following in the footsteps of "Weekend" which tries and succeeds in making a powerful statement of faith in the redemptive power of love.
The film is also available for screening on festival's digital platform. For additional information please visit online.aiff.gr.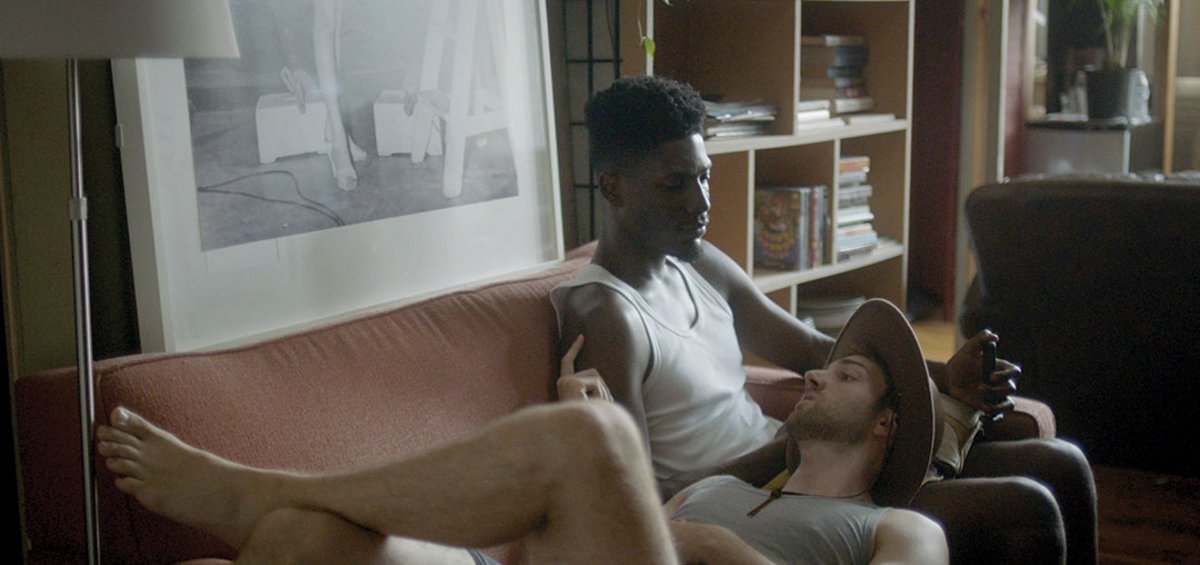 USA | 2020 | COLOR | DCP | 93' | ENGLISH
A bisexual 25year-old, Ben, living a wild sexual life, suffers from sudden dyspnoea and inexplicable pains. He meets Sam, a black man with a diametrically different temperament from his own. Their traumatic stories meet, a love is born and the awakening begins.
Queer drama about realization and the -healing- emotional openness. Fifer writes, directs and stars, bringing also his co-star in the screenplay to give the film an obvious experiential quality which makes it integral and moving. In the exquisite ending, a huge distance is covered and another life, maybe equally hard but alas a new one, shall begin. I.D.
DIRECTORS: Matthew Fifer, Kieran Mulcare
SCREENWRITERS: Matthew Fifer, Sheldon D. Brown
DoP: Eric Schleicher
MUSIC: Gil Talmi
EDITORS: Kyle Sims, Matthew Fifer
PRINCIPAL CAST: Sheldon D. Brown, Matthew Fifer, Cobie Smulders, Scott Adsit, Michael Potts, Jo Firestone, Sandra Bauleo
MATTHEW FIFER
American director, screenwriter and actor. He studied at the New School. This is his feature film debut.
KIERAN MULCARE
American actor, making his directing debut.
FILMOGRAPHY (SHARED)
2020 Cicada