NOMADLAND (Opening Film)
One of the Festival's favourite director discoveries, the rapidly emerging Chloé Zhao (Golden Athena for "The Rider") returns with a road movie which is already destined for the grand awards of the cinematic season. In the lead is Frances McDormand, in her first role following the legendary Oscar success of "Three Billboards Outside Ebbing, Missouri". A personal journey of self-denial and female empowerment set against the emotive landscape of the modern-day West, during the time of the great depression between 2007-09.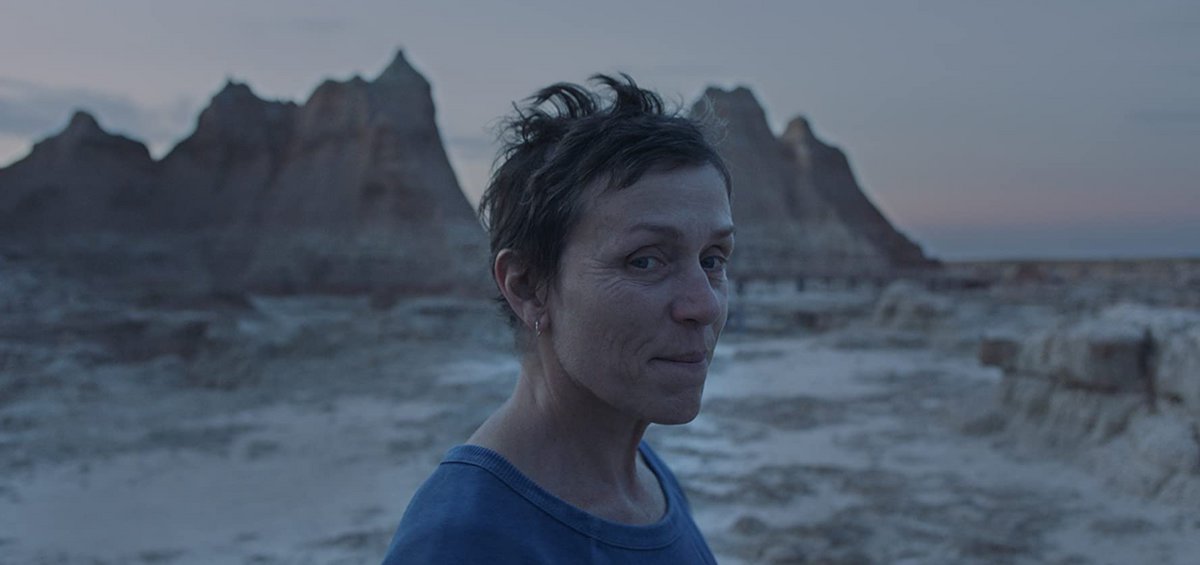 USA | 2020 | COLOR | DCP | 107' | ENGLISH
Zhao's passage from festival recognition to the confirmation of her status as one of the most significant voices of world cinema. A director who handles smoothly the movement from small scale to wide range and from the personal to the general.
Through the story of a modern wanderer, one crossing western States with a camper in search of meaning, Zhao paints a wrinkled portrait of contemporary America an analogy perfectly mirrored in Oscar-winner McDormand's presence, only placed before an insurmountable lyricism, spread in highways, the desert and the vastness of Wild West landscape. One of the most highly anticipated films of the year, directly from its world premiere in Venice Film Festival. Th.K.
DIRECTOR: Chloé Zhao
SCREENWRITER: Chloé Zhao
DoP: Joshua James Richards
MUSIC: Ludovico Einaudi
EDITOR: Chloé Zhao
​PRINCIPAL CAST: Frances McDormand, David Strathairn, Linda May, Bob Wells, Charlene Swankie
CHLOÉ ZHAO
Chinese director, screenwriter, editor and producer, born in 1982, based in California. Ιn her third film (her fourth, 'Eternals' is almost done), already enjoys a reputation beyond the festival circuit.
FILMOGRAPHY
2020 Nomadland
2017 The Rider
2015 Songs My Brothers Taught Me