MARTIN EDEN
During an unspecified period of recent Italian history a destitute sailor reinvents himself as a politicised writer. He becomes famous and marries into the higher echelons of society only to find himself ideologically opposed to this world where he does not belong. The similarly titled novel by Jack London is revamped with tasteful visuals and given an epic feel with the added bonus of the adventurous protagonist dreamt up by a classic American writer being played by the up-and-coming Luca Marinelli, his unique performance earning him the Best Actor award at the Venice Film Festival.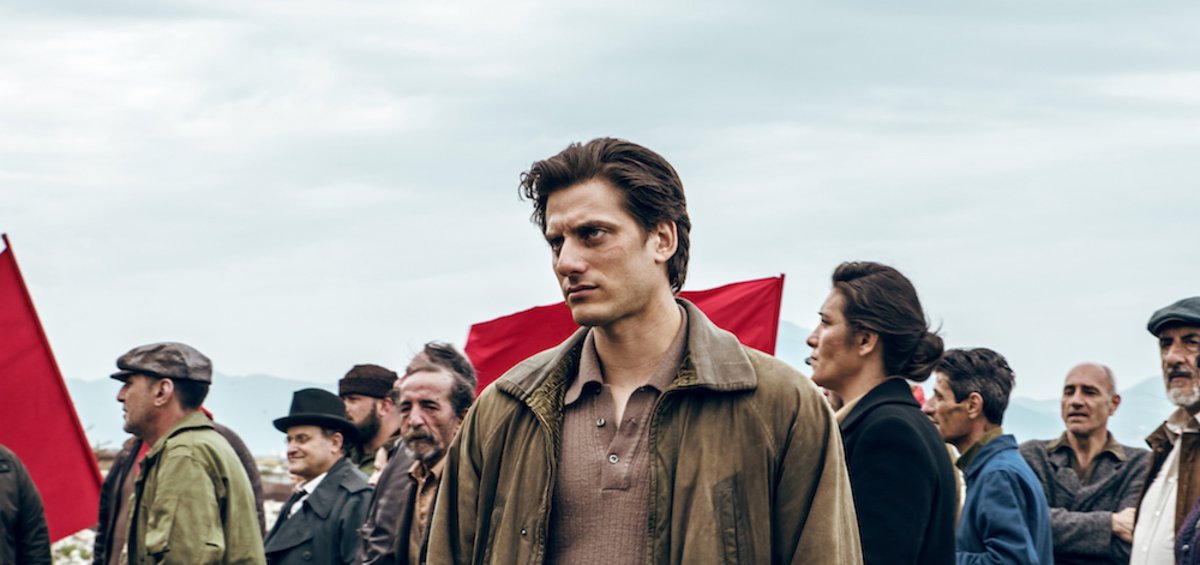 FRANCE, ITALY, GERMANY | 2019 | COLOR | DCP | 129' | ITALIAN
Martin Eden a young, illiterate sailor, meets upper class Elena and love drives him to a bulimic quest for knowledge and passion for writing. He gets rejected constantly, but when recognition comes he is already overwhelmed by counterfeit fame and love's disenchantment.
Jack London's literary masterpiece is transferred to mid-20th century Italy. The class struggle, the rejection of socialism by (socialist) London for the sake of a Nietzschean individualism, the triviality of aristocracy and the fall of love are the main themes of a meticulous conveyance of impetus and tension, portrayed wonderfully by the exquisitely promising Luca Marinelli – who won the Best Actor award at Venice Film Festival. I.D.
DIRECTOR: Pietro Marcello
SCREENWRITERS: Maurizio Braucci, Pietro Marcello
DoP: Alessandro Abate, Francesco Di Giacomo
MUSIC: Marco Messina, Sacha Ricci, Paolo Marzocchi
EDITORS: Aline Hervé, Fabrizio Federico
​PRINCIPAL CAST: Luca Marinelli, Carlo Cecchi, Jessica Cressy, Vincenzo Nemolato, Marco Leonardi
PIETRO MARCELLO
44-year-old Italian director and screenwriter, with a successful and awarded festival career. Devoted mainly to documentary, this is his second feature film, which won a Donatello award for Screenplay.
FILMOGRAPHY
2019 Martin Eden
2015 Lost and Beautiful